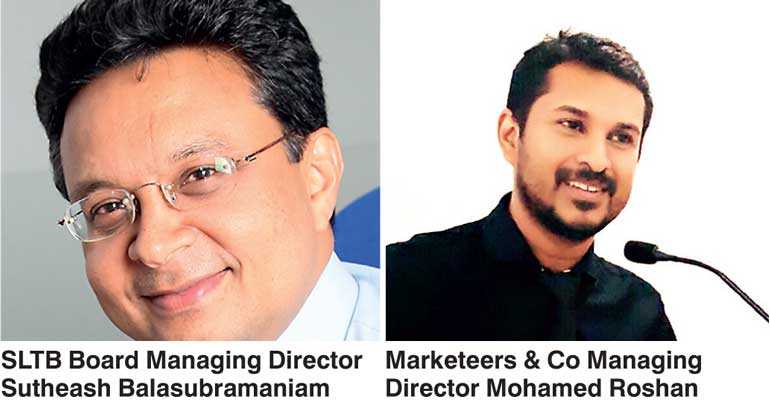 Sri Lanka Tourism Promotion Bureau (SLTPB) signs as the official partner of TTSL; first travel trade show in Sri Lanka scheduled to be held on 24 and 25 April 2019. As official partner, SLTPB will both endorse and facilitate the organiser Marketeers & Co in successfully hosting the largest annual travel trade show, Travel Trade Sri Lanka with the aim to bring Top 200 operators from Top 30 markets to Sri Lanka.

Travel Trade Sri Lanka (TTSL) will be a platform that connects the travel trade community of Sri Lanka to the local/global network of travel trade professionals easily and instantly. Staged annually in Sri Lanka, TTSL will be the leading global event for the travel trade industry of Sri Lanka.

Marketeers & Co; leading PR firm in Sri Lanka earlier signed an MOU with Maldives Getaways on expertise and experience exchange to host Travel Trade Sri Lanka In TTSL 2019. More than 500 hoteliers, suppliers, related industries, travel professionals from Sri Lanka, and abroad are expected to visit TTSL to network, negotiate and discover the latest industry opinions and trends in Sri Lanka.

Exhibitors and buyers will meet in a private setting for pre-scheduled business meetings, education sessions, networking events and interactive evening functions. Exclusive 1-2-1 invitation only event with buyers who are carefully selected, personally invited and verified against a strict qualification criteria based on industry relevance, expertise, level of seniority, purchasing responsibility and business potential. Two days of pure business will allow the participants the opportunity to engage with existing and new prospects.

Commenting on the partnership Marketeers & Co Managing Director Mohamed Roshan stated, "Ministry of Tourism Development and SLTPB can be a great strength in organising an international event such as TTSL to promote Sri Lanka Tourism to the world. We are very excited and thankful about the partnership and hope to bring other key associations and International and local medias on board in the next few weeks." Further information regarding TTSL can be found on www.traveltradesrilanka.com or www.facebook.com/traveltradesrilanka.