Travel News Market was held on 9 November at the Stockholm Waterfront in Sweden.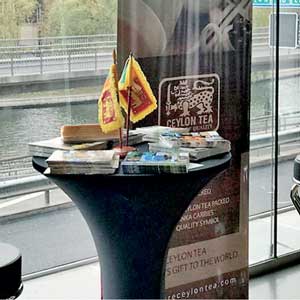 The Sweden-Sri Lanka Business Council (SSLBC) participated in the event with the support of the Commercial Division of the Sri Lankan Embassy in Stockholm.

Travel News Market is a major B2B fair in Sweden with 170 exhibitors.

SSLBC Secretary General Leif Ohlson said it was important for the association to assist in the event and it was glad to be present. B2B meetings are the best way for building long-term relationships with key players in the Swedish market.