---
Following are excerpts of an interview with Richard de Zoysa, the Chairman of World's Best Retreats Ltd., the owner of www.ceysuns.com, a review and booking site for hotels and resorts that will be rated by World's Best Retreats as a property that has the attributes to be exclusive and

maintains standards that are laid down by their consultants
Q: What led to you setting up this website?
A: Security is my profession. I undertook a challenging assignment at a widely-acclaimed resort in Kosgoda which shuts down during the off season. I had a very amiable relationship with the owners and approached them to manage the resort on a profit sharing basis during those unproductive months. I worked in tandem with an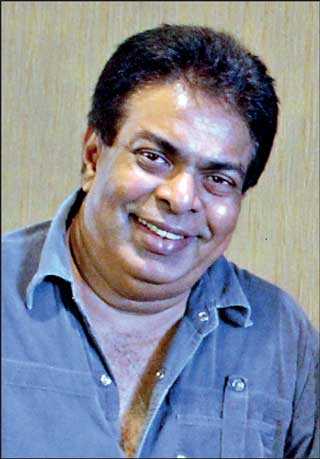 World's Best Retreats Managing Director Richard de Zoysa


advertising company and had a near 100% occupancy, since our offers were exceptional.

I gathered first-hand knowledge on how to operate a very exclusive property. Perusing remarks that were public on a very reputed booking site, I found that there were some disparaging remarks that this premium property did not deserve. In fact, it was untrue and neither did it attribute the grievance to a guest who had previously checked in at the resort. Though the management had the right of reply, I felt that the damage had already been done since a likely guest who reads through the adverse review hesitates to confirm a booking.

I would say that it was then that I firmly decided that I will create a review and booking platform where the management of a superior property could view the complaint made by an authentic guest prior to it being made public. Thus the seeds of www.ceysuns.com were sown.
Q: At a time when tourism is at its lowest ebb, do you think you will have traction?
A: It is the duty of all Sri Lankans to help bring our country back to normalcy as soon as possible and contribute in whatever manner they can. I am willing to ride the wave and commence building a platform ‹exclusively for the very best in hospitality›. We are blessed with some of the finest properties on the planet and I am determined to promote high spending tourists to visit the very best Sri Lanka has to offer. This is exactly what World›s Best Retreats will do , propel properties that deserve to be listed in Ceysuns solely because they conform to the criteria set out by the Consultants of World›s Best Retreats.
Q: What role will Shane Barker play?
A: Shane is widely acclaimed as the USA's topmost digital marketing strategist. I was fortunate to meet him in Sri Lanka when he was delivering the Keynote Address at the Asia Bloggers Conference. I met him in Jaipur a few days later to explain the concept of Ceysuns. He was very interested in the fact that we were launching an exclusive website and accepted my offer to be a partner of the project. Presently, he will study the website that I have developed for the Sri Lankan properties and come up with his plan to annex the rest of the world to Ceysuns.
Q: Who are your other partners in this venture?
A: Nalin Welgama, the Chairman of the Ideal Group of Companies, is a partner of World›s Best Retreats Ltd., the owner of www.ceysuns.com. Milindha Hettiarachchi will be our Consultant for the Hospitality Industry and the Director of our Academy which we are preparing to launch imminently.
Q: When do you propose to launch your website?
A: On Sunday 18 August.
Q: How will it differ from existing websites?
A: It is a review and booking site for hotels and resorts that is rated by World's Best Retreats as a property that has the attributes to be exclusive and maintains standards that are laid down by our consultants. These properties that are Ceysuns rated have the choice to be listed in two ways:

a. Paying $ 1 a day, which roughly works out to Rs. 5,400 a month, for which they get two web pages, while the commission payable to Ceysuns for a hotel booking is 50% less than that of the better known sites. Further, these hotels or resorts will be included in tour packages offered within their chain or included with other hotels that pay the dollar a day. In addition, they will be featured every two years in a publication named Sri Lanka›s Best Retreats.

b. The properties that do not pay a $ 1 a day will be listed and charged the full commission that is on par with the most popular booking sites. They will not be able to exploit the highly-valued services that are offered to the other category.
Q: What are its superior features?
A: One of the most important features of Ceysuns is that when disparaging remarks are made, they are first directed to the management of the dollar-paying properties, to review them, thus giving them an opportunity to smoke the peace pipe with the grieving guest. If no action is taken within seven days we print the unattended complaint live on our site. The hotels that have already confirmed their listing have been appraised of the novelty and the advantages of being listed in our review and booking platform. We would prefer to divulge the other features at the launch.
Q: What is the travel industry's reaction to your proposed website?
A: Most foresee great potential. The ripple effects created by this proactive website benefit the entire industry. They too have a part to play promoting our website. Some of the better known travel agents have already pledged their support by undertaking to promote Ceysuns as the site that will include only the very best in Sri Lanka.
Q: What are the modalities of the website?
A: These will be unravelled at the launch.
Q: What are your targets for the website?
A: We wish to maintain our own identity and progress gradually to listing only the most exclusive properties in the world. We are not profit driven and our first priority is to bring in high spending tourists who will enjoy our premium hotels and resorts.