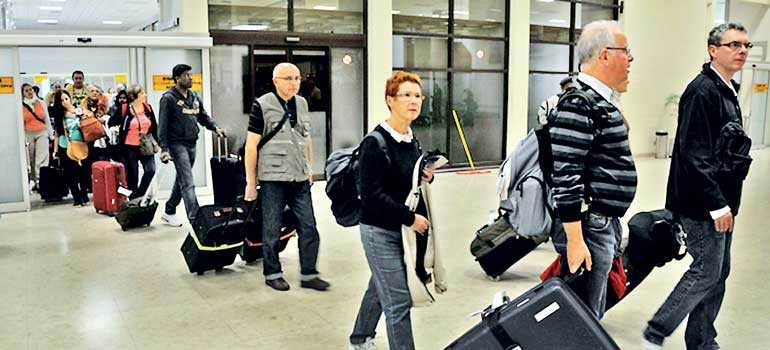 By Dr. Dietmar Doering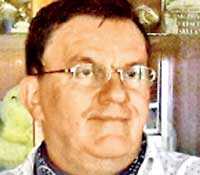 A new survey on airfares on the Europe-Sri Lanka sector shows that even after the Easter Sunday terror attacks, most foreign airlines flying to Colombo have so far not reduced their fares, as it should have been, in order to support Sri Lanka and give a hand up to the country's battered tourism industry.

Two major internet platforms, used by large numbers of Europeans to individually book flights to Sri Lanka and other destinations in the region, indicate the gross disadvantage travellers face, if they wish to travel to Sri Lanka.

The Platforms skyscanner.net and expedia.com published airfares to Sri Lanka and other destinations in the region for the forthcoming European Summer vacation period from 28.07.2019 to 11.08.2019.

Let's analyse and compare return airfares from London to Colombo, Bangkok and Kuala Lumpur.

London to Colombo with Qatar Airways is listed at Rs 216,845, while the same airline quotes Rs. 197,812 for Bangkok and Rs. 205,307 for the Kuala Lumpur destinations.

Notably, the distance from London to Bangkok and Kuala Lumpur is, in terms of nautical miles, thousands of miles more than travelling to Colombo.

The Emirates fare from London to Colombo offers a degree of relief at Rs. 210,583 (Rs. 6,262 less in comparison to Qatar Airways), while the Emirates fare to Bangkok is Rs. 177,285 and Rs. 191,961 to Kuala Lumpur.

Turkish Airlines beat both Qatar Airways and Emirates in terms of its fare from London to Colombo at Rs. 309,829, while the rates quoted for Bangkok and Kuala Lumpur are Rs. 218,110 and Rs. 222,478, respectively.

The most expensive airfare quoted is from KLM with Rs. 355,961 to Colombo, Rs. 244,759 to Bangkok and Rs. 238,916 to Kuala Lumpur.

These exorbitant airfares are a big disincentive to travellers to Colombo. If not corrected, it will dampen efforts to revive Sri Lanka's tourism industry, which is virtually grounded after the recent terror attacks.

Hopes of at least attracting some westerners to visit Sri Lanka during the forthcoming European Summer holiday season will be out of the question if airfares to Colombo continue to exceed all other destinations in the region.

It's the middle class hotels, the one-star, two-star and three-star hotels and guesthouses, which largely depend on individual travellers, who came in significant numbers in the first four months of this year.

Who will come to a country like Sri Lanka reeling after major terror attacks and ongoing daily search operations, with very necessary military and police presence all over, when airlines, which understand the ground situation, fix their fares at the highest level possible?

What is the logic behind this? It is of interest to note that most of the airlines quoting such unrealistically higher fares are based in Muslim countries.

It is now the responsibility of these airlines to offer slashed airfares from Europe and other parts of the world, and give Sri Lanka a chance to bounce back.

The question that demands an answer is, what can the Sri Lankan Government do to influence these airlines to give travellers, still keen to visit Sri Lanka, a chance through a reasonable and realistic airfares structure?
(The writer Dr. Dietmar Doering is the Head of AGSEP Research)