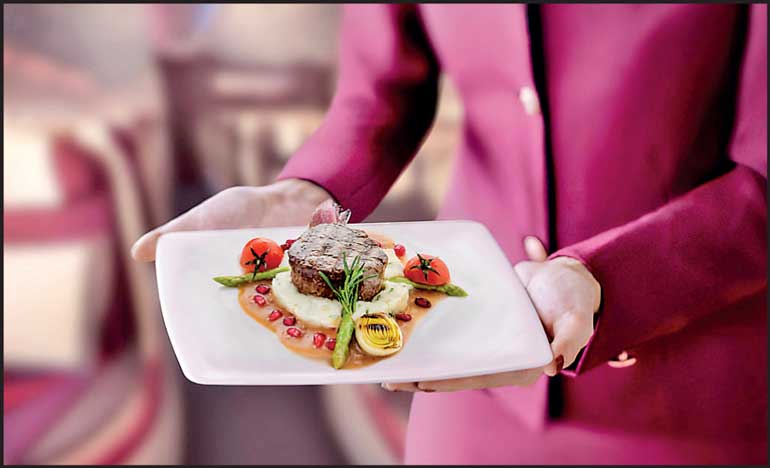 Qatar Airways has enhanced its in-flight dining service for premium class passengers by giving them the freedom to create a personalised dining experience every time they travel on long-haul flights from Doha.

The new Pre-Select Dining service is being introduced on flights to Europe, North and South America, Australia and New Zealand.

Passengers travelling in First and Business Class will have the opportunity to pre-select one main course from the à la carte on-board menu, as far as 14 days in advance and up to 24 hours before take-off. This is in addition to the existing Dining-on-Demand service already available for First and Business Class passengers.

To pre-select a premium class meal, customers log into 'My Trips' on the Qatar Airways website and choose from the seasonal menu available on their flight. Meals can also be ordered through the Qatar Airways mobile app.

"We are constantly looking for innovative ways to refine and enhance our products and services. Giving our premium passengers the opportunity to pre-select their meals before they fly is another example of our unrivalled on-board experience," said Qatar Airways Group Chief Executive Akbar Al Baker.

Launching on flights departing from Doha, Qatar Airways plans to extend premium Pre-Select Dining to other regions later this year.