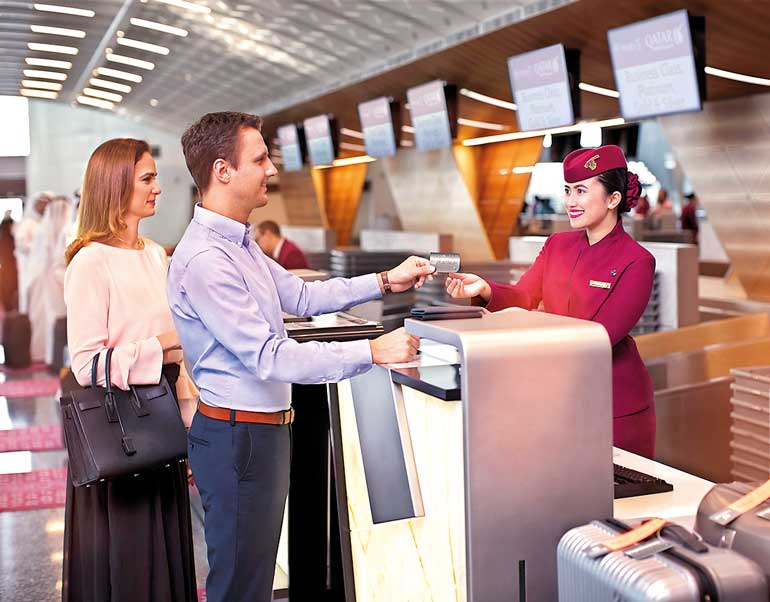 Qatar Airways' Frequent Flyer Program, Privilege Club, has announced the launch of its refreshed brand identity, under the slogan – 'Don't just collect miles, collect memories'.

The refreshed brand identity, which was initially announced at ITB Berlin earlier this month, will include a range of new program enhancements, and bring a new luxurious look and feel to the program, coinciding more closely with Qatar Airways' brand.

Over the upcoming weeks, Privilege Club will launch a number of celebratory offers and more program enhancements, including a new member log in area, dashboard and other functionalities designed to make the members' experience with Qatar Airways easier and more seamless than ever before.

Program guides have also been updated to reflect Privilege Club's new program changes and newly-added partnerships. For Platinum members, the new redesign will allow them to enjoy newly designed membership packs, cards and baggage tags.

The first celebratory offer commences between 28 March and 12 April, and will offer Privilege Club members an exclusive chance to earn 3,000 bonus Qmiles in Premium Class and 1,500 bonus Qmiles in Economy Class when booking a ticket by 12 April for travel until 30 September. For more information and full terms and conditions visit: www.qmiles.com. Terms and conditions apply, please review before booking.

In addition, there is also a second celebratory offer which will commence between 1-15 April, and will offer Privilege Club members an exclusive chance to take advantage of a 50% Qmiles discount when they pay using Qmiles at select stores at Hamad International Airport and the Oryx Galleria, Doha. For more information and full terms and conditions visit: https://www.qatarairways.com/en/Privilege-Club/qatar-airways-offers/QDF.html.

Qatar Airways Chief Commercial Officer Ehab Amin, said: "We are delighted to present our members with a new vibrant Privilege Club that is contemporary and a reflection of our members' desires to be recognised and rewarded throughout their travel experience. This new brand identity illustrates our continued commitment to listen to our members and make the program easier and more engaging to the increasingly discerning world traveller.

"We are excited to celebrate this event by offering our valued members with the opportunity to earn bonus Qmiles, as well as an exclusive 50% discount using their Qmiles at select Qatar Duty Free stores and at the Oryx Galleria in Doha during the first two weeks of April."

Additional improvements as part of Qatar Airways' Privilege Club rebrand include members' ability to do all their account activities online, including purchasing award tickets using Qmiles, nominating family members to join their membership account, updating personal profiles and requesting services including cabin upgrades, excess baggage, date changes, refunds and much more.

Qatar Airways continues to innovate its product offering and services for all its passengers. Just last week, the award-winning airline launched its latest loyalty program for its youngest travellers – Oryx Kids Club and Oryx Kids Loyalty Program, designed to put even more fun into flying for children. The Oryx Kids Club and Oryx Kids Loyalty Program offer special new children's in-flight meal boxes and plush toys on board, in addition to a new and exclusive frequent flyer program designed just for young passengers.

Children between the ages of two and 11 will be able to register for the Oryx Kids Loyalty Program and earn Qmiles, which they can redeem for attractive awards and exclusive benefits. They will also earn Qpoints, which allow them to upgrade to a higher tier.

Qatar Airways Privilege Club was named 'Best Rewards Program' among airlines in the region and received the 'Outstanding Benefit' award at the sixth annual FlyerTalk awards 2017.