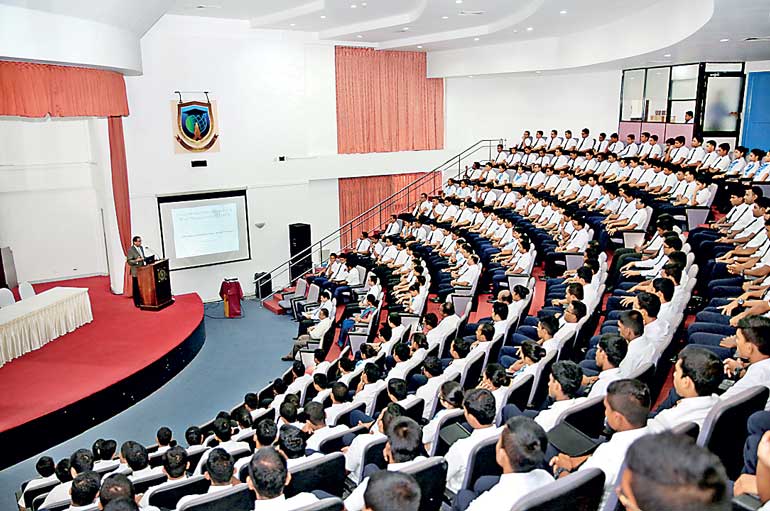 The Sri Lanka Institute of Tourism and Hotel Management recently collaborated with the Skills Development Fund which is a fully government owned organisation functioning under the Ministry of Skills Development and Vocational Training to motivate and create positivity among SLITHM faculty members through outbound training.

A two day program was held in Kitulgala where all faculty members of SLITHM participated in two batches on consecutive weeks. The objectives of the program included team building, confidence building, developing leadership skills, effective communication, motivation, etc.

The course content included time management, interpersonal communication, positive thinking, team work, work life balance, self-confidence and leadership, facing challenges, decision making and presentation skills.

Faculty members of SLITHM engaged in group activities, brainstorming, various exercises and learnt new training methods over a two day period while also engaging in adventure activities such as white water rafting.

SLITHM Director General Buddika Hewawasam said that the institution as part of its long term strategy and in order to further consolidate its position as the pre-eminent provider of hospitality training in the country will continue to invest in its staff so that they would contribute to the holistic growth of the organisation.