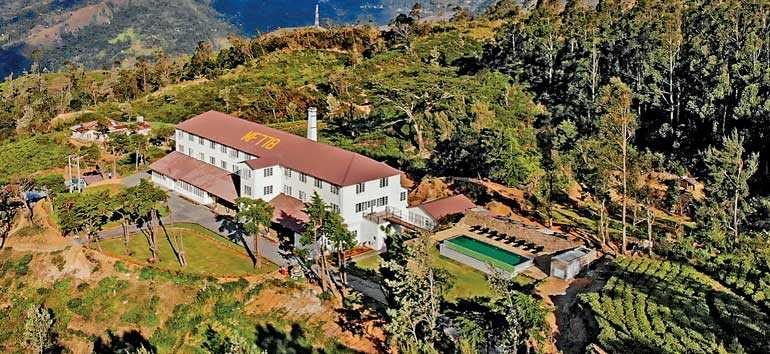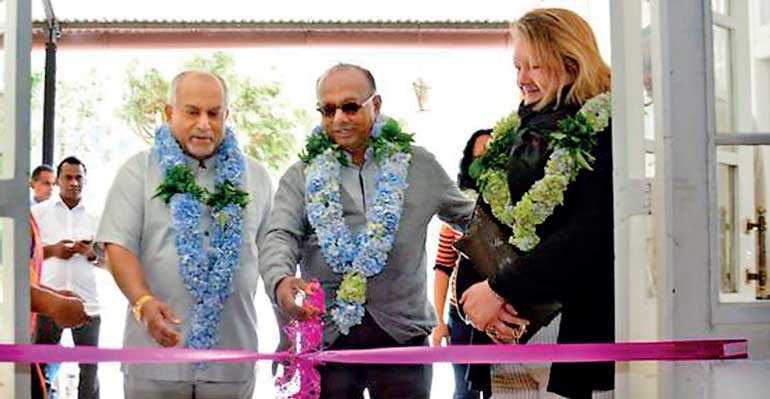 Ribbon cutting at the grand opening
Tea & Experience Factory, a fruit of the great vision of Chandra Wickramasinghe, the veteran hotelier and Chairman of Theme Resorts & Spas, was officially opened to the guests with the participation of several esteemed personnel in the tourism sector.
Among the honoured guests at this ceremonial event were Isabelle Miscot – Deputy Head of Mission of the French Embassy, Felix Rodrigo – Advisor to the Minister of Tourism and Madhubhani Perera – Director Marketing of the Sri Lanka Tourism Promotion Bureau.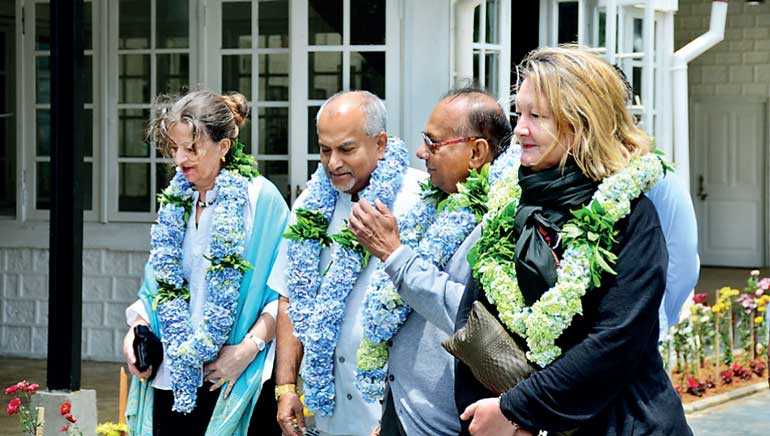 An ancient tea factory of the late 1800s is now restored to its functional state in order to provide guests with accommodation and a wholesome experience of the artisan journey of tea from 'leaf to cup'. Once a pioneer among the tea manufacturers of Ceylon, it is recorded that the teas of Kabaragalla Estate fetched the highest bid at the first public tea auction of Colombo, held on 30 July 1883 at the offices of Messrs Somerville and Company, Queen Street, Fort. The original Victorian edifice vaunts the rich and flavoursome history of the Kabaragalla tea factory adding a sweet tang to the unique experiential boutique hotel.

Resonating with their value of providing authentic thematic experiences, the new page turned by Theme Resorts & Spas has already grabbed the attention of passionate travellers all around the world. Being the latest theme destination of Sri Lanka, Tea & Experience factory undoubtedly adds a new-found value to the Ceylon Tea history.