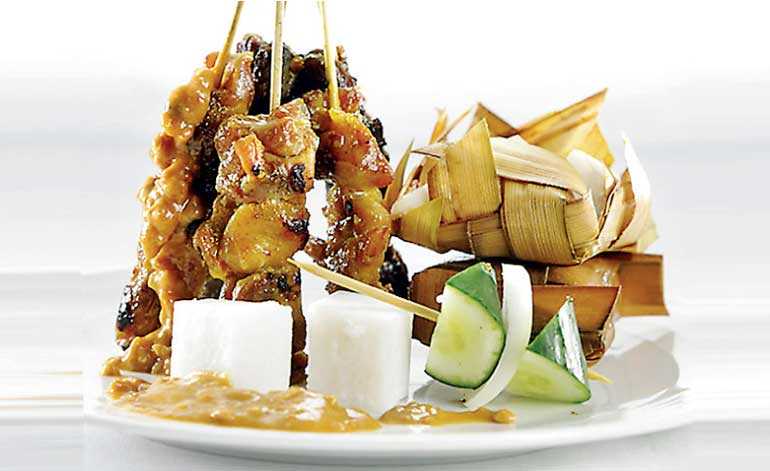 Malaysia Airlines economy class new meal
---


Malaysia Airlines is currently testing new services aimed at enhancing the overall travel experience for Economy Class passengers whilst also increasing ancillary revenue.

As part of this project, Malaysia Airlines' award-winning signature entrée dish, Chicken Satay served with authentic spicy peanut sauce, is now available for pre-purchase to Economy Class passengers on selected routes, as a complement the existing complimentary meals.

The Chicken Satay, previously reserved for premium Business Class passengers, can be purchased during the online booking process or in Manage My Booking at least 72 hours prior to departure.

The service will be available for customers traveling on the Kuala Lumpur-Melbourne, Kuala Lumpur-Sydney, and Kuala Lumpur-London routes until 31 January 2020.

Malaysia Airlines Group Chief Marketing and Customer Experience Officer, Lau Yin May, said, "Staying true to our promise of Malaysian Hospitality, we take customers' feedback seriously and strive to meet their expectations. With our Fly Malaysia Campaign in full swing, we continue to look for ways to innovate and enhance customer experience with the national carrier. We wish to create an atmosphere of homeliness and provide a customisable experience."

Furthermore, Malaysia Airlines has started offering snacks such as assorted flavours of Mini Pringles, Maggi Hot Cups and Amazing Graze granolas, with sweet snacks like KitKat, M&Ms, Chipsmore, Oreo and Eureka, in addition to drinks like Nescafe and coconut water, that can be purchased on-board.

The snack service is available for passengers traveling on the Kuala Lumpur-Incheon, Kuala Lumpur Sydney, Kuala Lumpur-Melbourne, Kuala Lumpur-Hong Kong, Kuala Lumpur-Shanghai and Kuala Lumpur-Beijing routes until 31 January 2020.