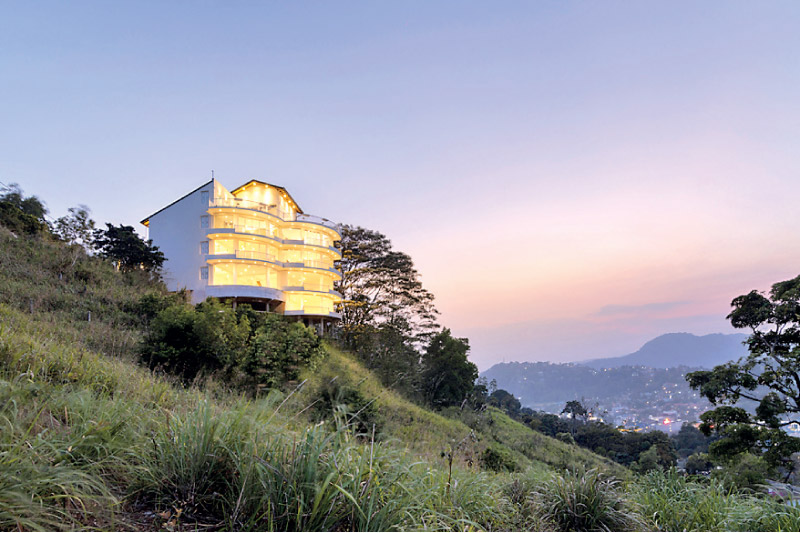 Aerial view
---
Privacy, seclusion and intimate spaces have increasingly become the preferred choice for a perfect vacation among local as well as foreign travellers in Sri Lanka in recent times. The COVID-19 pandemic along with the better normal of work-from-anywhere concept have given rise to more travellers opting for more private, boutique-type destinations for a perfect vacation getaway or a much-needed work-ation break.

New to the hilly skyline of the Hanthane Mountain Range is The Summit – a boutique villa, helt in a stylish design décor with a personal touch, unique characters, soothing aesthetics and attention to detail. Its unique heart-shaped design makes it an icon in the hills – not just physically, but metaphorically as well given its cosy, yet luxurious experience it promises to offer.

"At the point of soft-launching The Summit just before the pandemic hit, we envisaged it to be the perfect quiet getaway for honeymoon couples and others. But now we feel this haven on the hills can offer much more to a wider base of travellers and guests," says The Summit Resident Manager Nabeel Fuard, situated at 97 Thapodaramaya Road, Hanthana, Kandy.

Given how tourism, both local and foreign, has transformed and evolved in ways that hadn't been imagined before due to the pandemic, we felt we could do more with our property in terms of offering different experiences to travellers to meet their specific requirements, he said.

The Summit has positioned itself as an ideal destination for intimate weddings or private parties, small corporate events, cocktail parties, family outings, or romantic getaways with a customised service.

Fuard added that the unique feature of this property is its panoramic view from all angles – from the entry points to the bedrooms to the terrace – with a breathtaking sun-kissed morning view of Kandy and the twinkling city lights at night.

The villa has five luxury suites with stunning views from wherever you might rest, balconies and a large terrace to chill and unwind, a sports bar with a BYOB option, and cosy little nooks to enjoy the view or relax with your loved ones.

A feature of the property is its dine-in and takeaway restaurant offering an array of Sri Lankan and Western dishes as well as popular Sri Lankan tea time snacks and bites and mouth-watering desserts.

"We have other plans in terms of offering entertainment options to the residents of Kandy, such as theme nights and family events. We will make those available to guests when the time is right with strict safety protocols," added Fuard.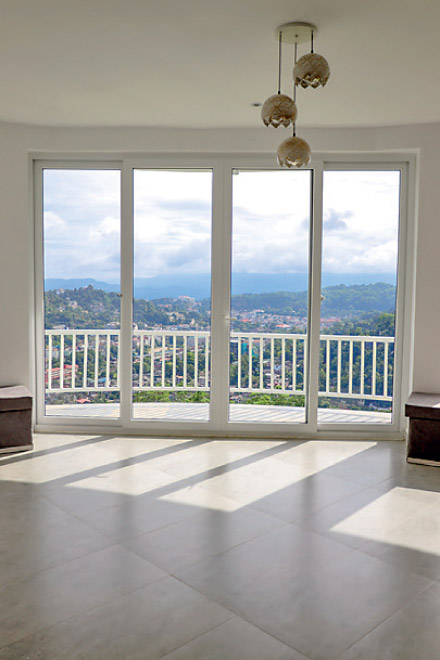 Common area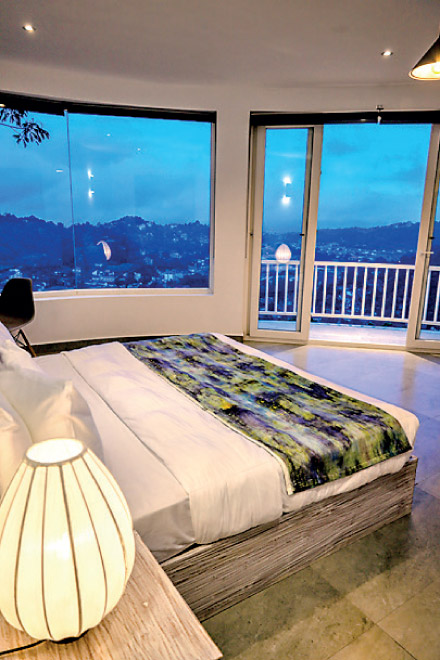 Villa bedroom
---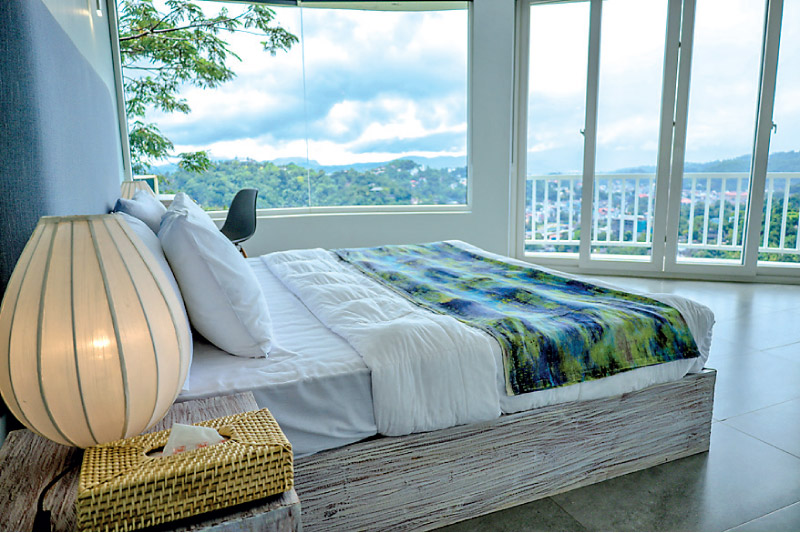 Bedroom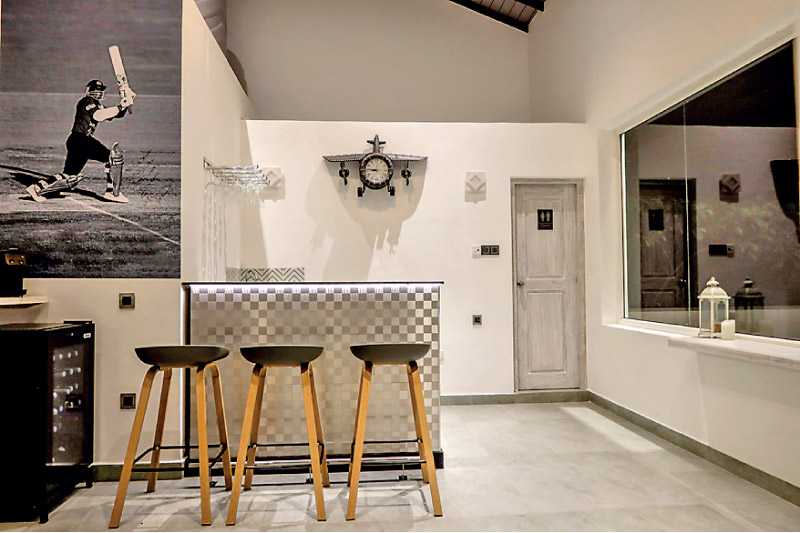 Rooftop bar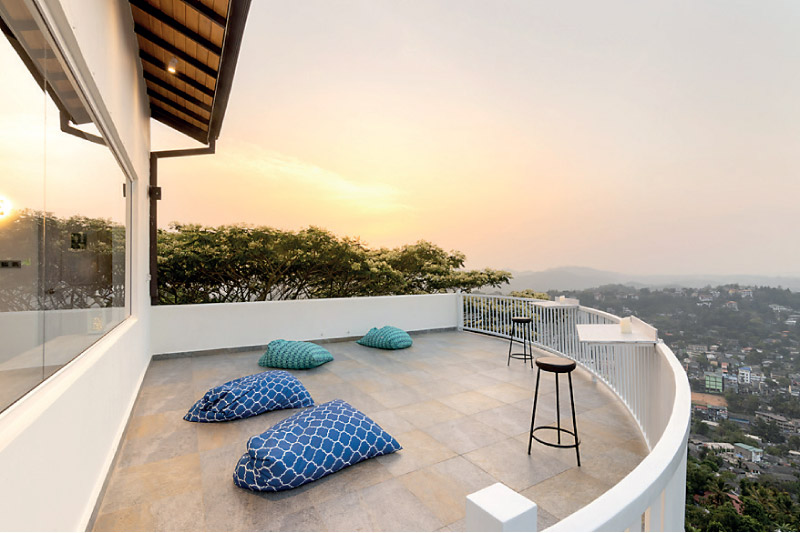 Rooftop terrace
---