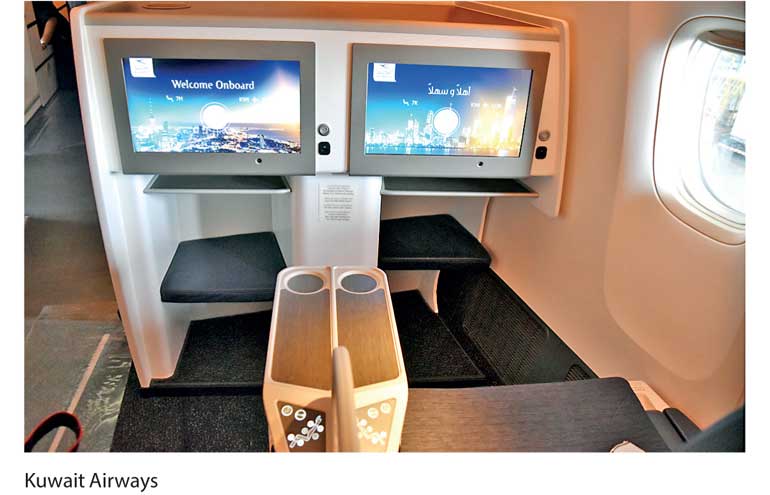 Kuwait Airlines, the national airline of Kuwait and an airline with a storied history in Sri Lanka, is to further its expansion by operating to some of the most scintillating destinations in Europe and the Mediterranean. The new destinations include Trabzon (Turkey), Tbilisi (Georgia), Sharm El Sheikh (Egypt) and Borg El Arab (Alexandria). Also added to this list are reopened flights to Munich and Vienna.

The introduction of these new destinations opens up a myriad of travel destinations for the seasoned traveler. Trabzon (Turkey) has a number of tourist attractions, some of them dating back to the times of the ancient empires that once existed in the region. Tbilisi, the capital and the largest city of Georgia, is one of the Mediterranean's most exotic tourist destinations steeped in history and classical architecture.

Sharm El Sheikh is one of Egypt's most rapidly developing tourist hubs owing to its dramatic landscape, year-round dry climate with long hot summers and warm winters as well as long stretches of natural beaches. Borg El Arab in Alexandria welcomes travellers to a land steeped in history, being Egypt's main summer resort and tourist attraction, due to its public and private beaches and ancient history and Museums, especially the Bibliotheca Alexandrina, based on reviving the ancient Library of Alexandria.

These prime tourist destinations will all be serviced by the world's youngest fleet which includes the airlines flagship Boeing 777-300ER aircraft operating out of Kuwait which is indeed good news for travelers.

Country Manager for Kuwait Airways in Sri Lanka and Maldives Sudesh Rupasinghe said: "The new destinations and aircraft operating in and out of Colombo have enabled the airline to offer a vastly improved and superior quality product coupled with access to the best tourist destinations in Europe and the Mediterranean along with the luxury and finesse of one of the best First and Business class cabins available today."

Kuwait Airways is the only airline to offer a consistent First and Business Class operation, flatbed and Wi-Fi on all flights from Colombo, further complimented by the luxurious First-Class cabins on the Boeing 777-300ER aircraft operating out of Kuwait which includes 80 degrees pitched, full flat beds, Private suites, and full aisle access and connect to all major hubs in Europe, USA and the Middle East with convenient connections. All while ensuring passengers to these destinations also enjoy premium lounge facilities and Oasis Club frequent flier benefits as well.