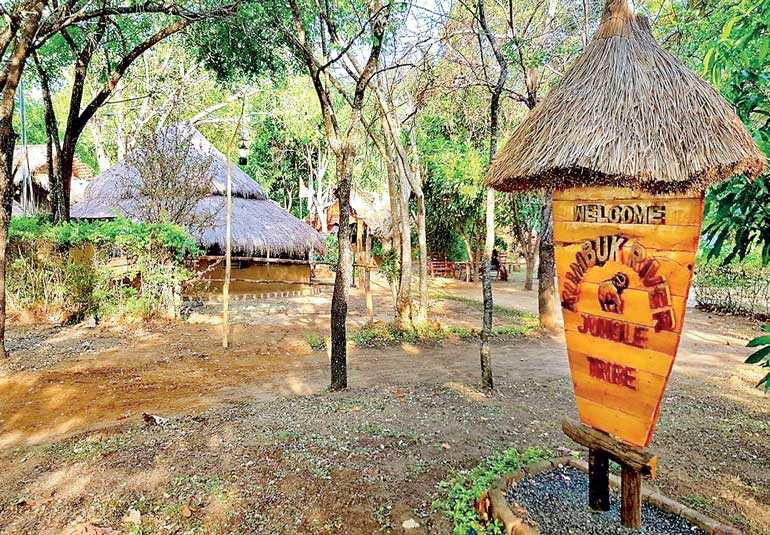 Sri Lanka's internationally most-acclaimed resort KumbukRiver now features in its sprawling river-side property an eclectic expansion that evokes the look and feel of a tribal village that now welcomes backpackers, too.

The centrepiece of the little village is KumbukRiver's own Jungle Coffee Shop inspired by the humble tea kiosk where villagers converge, almost as a ritual, for tea and camaraderie. KumbukRiver, famous around the world as one of the world's most unusual hotels and best eco resorts, sees travellers from all corners who now enters the new tribal village first before being ushered to their own unique accommodation.

The new backpackers' lodge adjacent to the Koh-pi Ka-deh or the Jungle Coffee Shop is a response to numerous demands to make KumbukRiver's uniquely authentic experience available to a more people, especially, backpackers who throng the near-by tourist town of Ella and Yala National Park.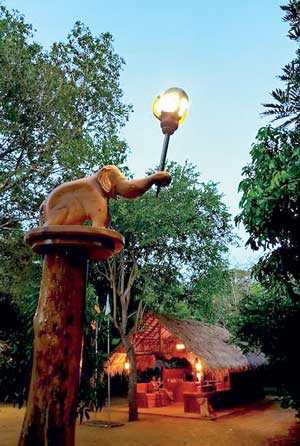 KumbukRiver attracts visitors from countries you'd be surprised thanks to the media coverage it gets. Up till now, a naturally beautiful location was complimented by quintessentially luxurious or uniquely mind-blowing accommodation. But that didn't allow the globe-trotting backpackers a chance to experience one of the world's most unique hideouts. We finally responded by creating not just two tribal-styled lodges but a Koh-pi Ka-deh and a Kolam Maduwa (village performance circle) to go with it, says KumbukRiver's creator-in-chief Dinesh Watawana.

Backpackers lend a spirit of dynamism and camaraderie that only these free-spirited globe-trotters can bring into a destination and being a unique attraction that speaks eloquently of Sri Lanka's bio-diversity and offers a uniquely authentic experience, we thought we'd bring them on board, he says.

Sustainable tourism is all about participatory tourism and making more people a part of life-changing dynamics. The tribal front also lends more authenticity to the resort, he avers while adding that a bigger audience would literally allow for the introduction of a Kolam Maduwa which would bring to the fore the village's traditional performance artists. Who doesn't love a cuppa from the village tea kiosk and we believe the thatched coffee shop will not only add to the experience but will also become the meeting point for guests as we attempt to replicate a fascinating Sri Lankan experience, said the award-winning war correspondent-turned change-agent.

A conservation catalyst KumbukRiver offers a host of unique experiences which allows a rare glimpse into rural life, forgotten archaeological splendours and breath-taking wildlife in a locality on the northern-edge of Yala National Park.

KumbukRiver (www.kumbukriver.com) shot to fame with its huge elephant-shaped villa and received the only Travel Oscar for Sri Lanka at the World Travel Awards in a world's beast category being named as the world's leading eco-lodge in 2008. KumbukRiver is also among the world's top 10 most unusual hotels and Asia's most amazing hotels.