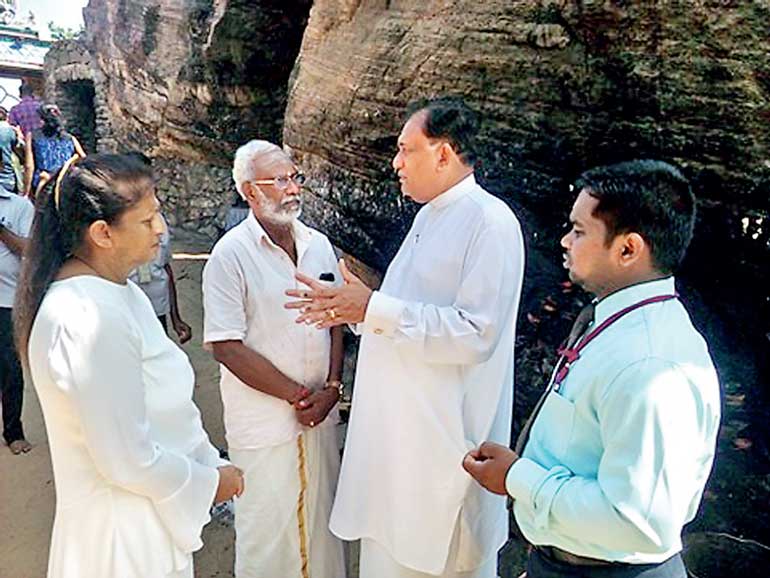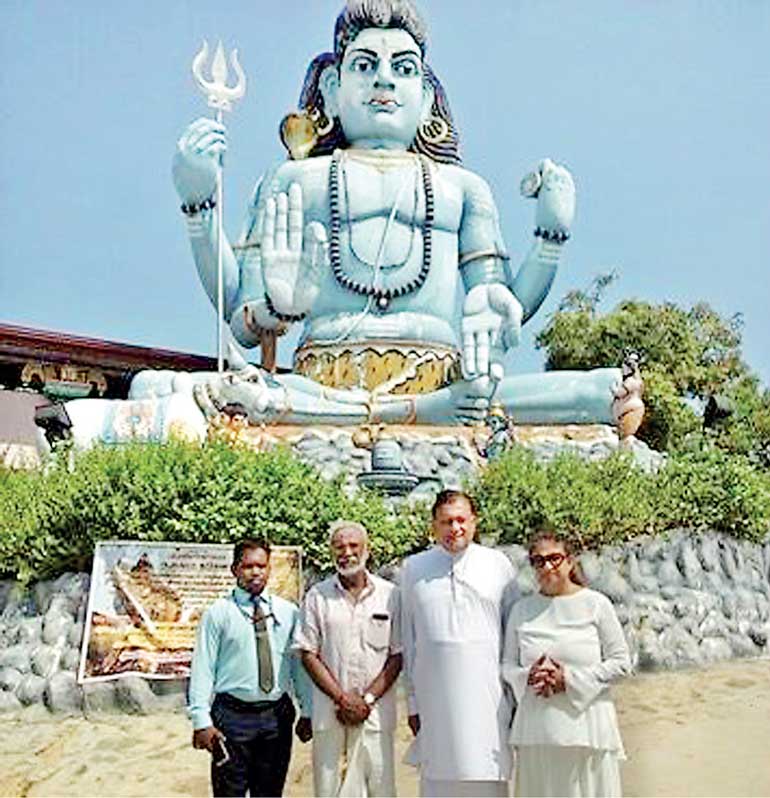 One of the most secret shrines of Hindu devotees in Sri Lanka, the Thiru Koneshwaram Kovil in Trincomalee is to be uplifted as one of the main Hindu pilgrimage destination in Asia.

This was proposed by the Eastern Province Governor Rohitha Bogollagama who visited the shrine with Deepthi Bogollagama and other top level officials from the Governor's office on 2 January for a special pooja organised by the Kovil Board of Trustees.

The Governor has appointed an eight-member Governor's Special Task Committee headed by Governor's Secretary Asanka Abayagunawardana to develop the area of Koneshwaram and to uplift the accommodation facilities and the surrounding area.

The Provincial Tourism Bureau will be responsible for accommodation and infrastructure facilities provided to pilgrims expected from India and Malaysia and devotees from Europe who are expected to arrive in large in numbers during Kovil festival periods

Short-term and long-term plans will be implemented with the guidance of the Archaeologists Department.

During the visit, the Governor invited all Hindu devotees from around the world to visit this historic shrine. Koneshwaram Kovil Board of Trustees Chairman Arul Prakasham and members also participated in this discussion.