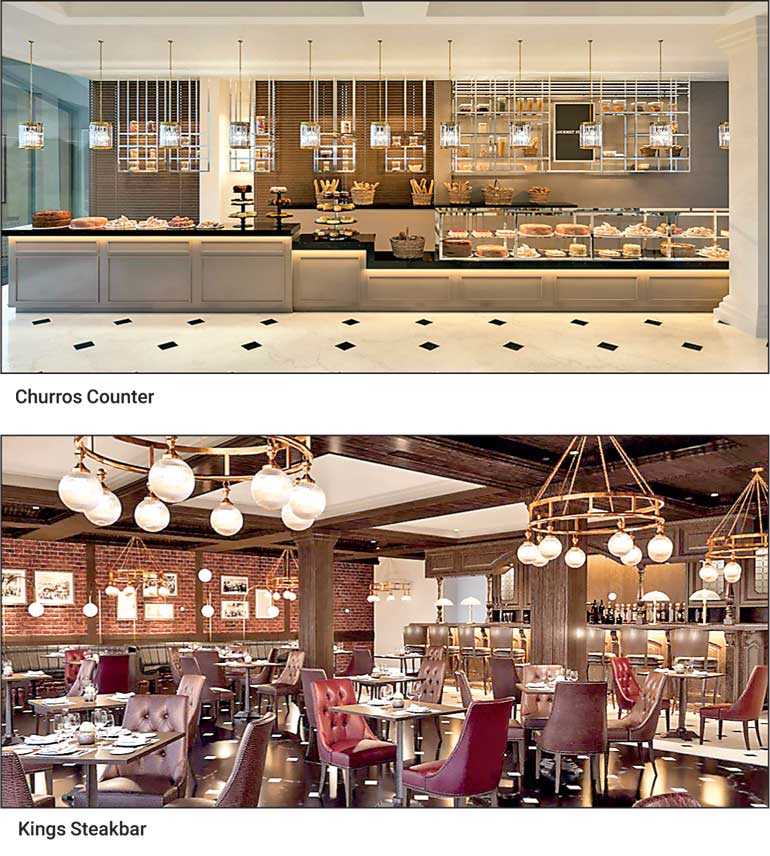 The Kingsbury has announced five new restaurants, opening later this week following a Rs. 750 million upgrade.

The epicurean fare can be indulged in at The Kings Steakbar, which, true to its name, offers rare curated boards of prime steak, fit for royalty, sourced from the US, New Zealand, and Australia. The traditional Spanish pastry Churros lends its name to the patisserie, replete with mouth-watering confections, while to fulfil a seafood craving, The Ocean serves up the freshest platters of seafood with crab in the spotlight, adding a Sunday Crab Brunch for some zesty fare.

The Harbour Court goes global with international cuisine served all day, and the Honey Beach Club moves to the rhythm of great beach vibes with its five distinct experiences on offer – The Terrace, The Lounge, The Poolside, Shisha, and The Beach Bar.

For the Chinese food connoisseur, the resident Chinese chefs at Yue Chuan will be tossing up Cantonese and Szechuan fare from its brand new menu. With the amazing cityscape in the background, the rooftop CÉ LA VI Colombo shows off the best Japanese cuisine coupled with an unforgettable Teppanyaki experience. Come December, The Kingsbury will surely transform the dining landscape within the city, setting new benchmarks not just for unique Epicureanism, but also ambiences that are contemporary with a touch of the unusual. Add experiences that make for unforgettable expeditions and The Kingsbury has now begun setting the pace for city dining.