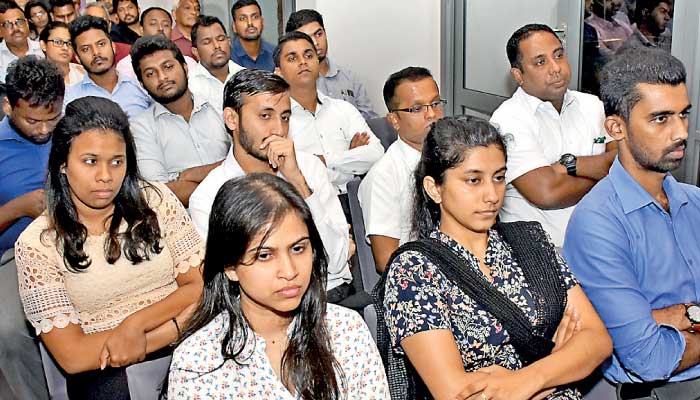 Jetwing Vil Uyana continues to set a benchmark in the hospitality industry by being a true embodiment of evolution. From a barren land to the first man-made wetland built to offer guests a novel experience in hospitality, the property now is a haven of wildlife.

'Wild Vil Uyana,' a platform that showcased the myriad of flora and fauna that was naturally attracted to the property grounds took place at Jetwing Colombo Seven on 19 October in the presence of wildlife enthusiasts and travel agents. The event saw to a display of wildlife photography at Jetwing Vil Uyana, Jetwing Kaduruketha and Jetwing Surf; the launch of the guidebook 'Wildlife In and Around Jetwing Vil Uyana' by Chaminda Jayasekara and a panel discussion by experts in the travel, sustainability and wildlife.

It was the environmentalist at Jetwing Vil Uyana Chaminda Jayasekara who discovered the elusive Grey Slender Loris and converted three-and-a-half acres of ground within the property into a Loris Conservation Site. Among the many faunal varieties that were naturally attracted to the eco-system created at Jetwing Vil Uyana, the Fishing Cat is another animal that was deemed endangered but was spotted within the compound.

This man-made layout has attracted and multiplied a considerable amount of species in comparison to the first faunal diversity assessment conducted prior to the construction of the property. The original assessment revealed 24 species of butterflies, four species of fish, three species of amphibian and reptiles, 29 species of birds and 12 species of mammals. Currently, there are 36 species of butterflies, 140 birds, and 20 species of mammals.

In essence, Jetwing Vil Uyana is a haven of wildlife. As such the photography exhibition had a display of captures of the species found in their natural habitat within the property. Going beyond the property premises, the book 'Wildlife In and Around Jetwing Vil Uyana' written by Chaminda Jayasekara acts as a provincial wildlife guide to guests who travel to Sigiriya, Anuradhapura, and Polonnaruwa.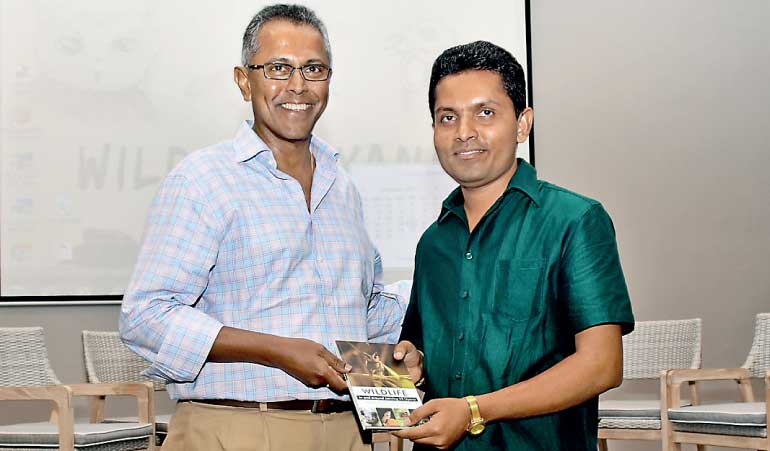 Environmentalist at Jetwing Vil Uyana Chaminda Jayasekara presenting his book to Jetwing Chairman Hiran Cooray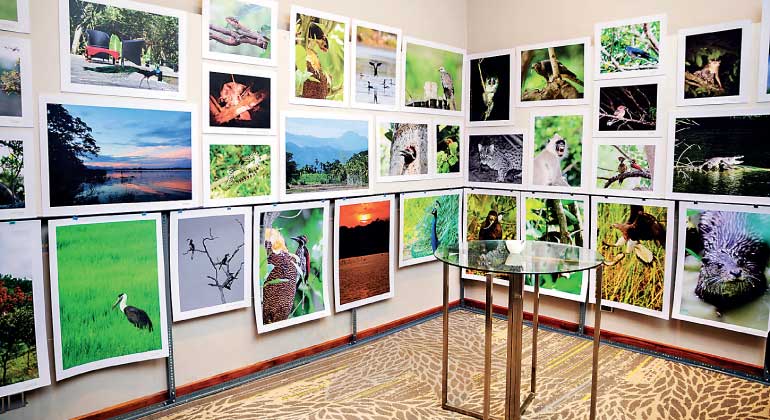 Photo exhibition of Jetwing Vil Uyana, Jetwing Kaduruketha and soon to open Jetwing Surf
The panel discussion on 'Wildlife and Sustainable Tourism' saw Jetwing Chairman Hiran Cooray speaking on the inspiration behind Jetwing Vil Uyana and its progress as an exclusive eco-retreat over the past 11 years. Adding on, renowned environment architect Sunela Jayawardane shared her thoughts on being given the massive task of designing structures that were in line with the man-made wetland.

Being the first of its kind, Jetwing Vil Uyana stood out for its uniqueness. Jetwing Travels Managing Director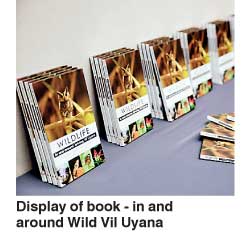 Shiromal Cooray talked on Jetwing Vil Uyana being a game changer and pioneer of sustainable travel and hospitality in Sri Lanka. The property being a sanctuary paved way for it to become a research base attracting field biologists and nature/wildlife photographers such as Rahula Perera who spoke about spending days here capturing species in their natural habitat.

Jetwing Vil Uyana's success story inspired other properties including yet another marvel of Sunela Jayawardane, the recently opened Jetwing Kaduruketha in Wellawaya and also soon to open, Jetwing Surf in Pottuvil Point. Here, Jetwing Symphony Director Len Porter shared his expertise on the potential of the island's east coast claiming that it is treasure trove of pristine beaches, historic beauties and teeming wildlife.

Pix by Indraratne Balasuriya