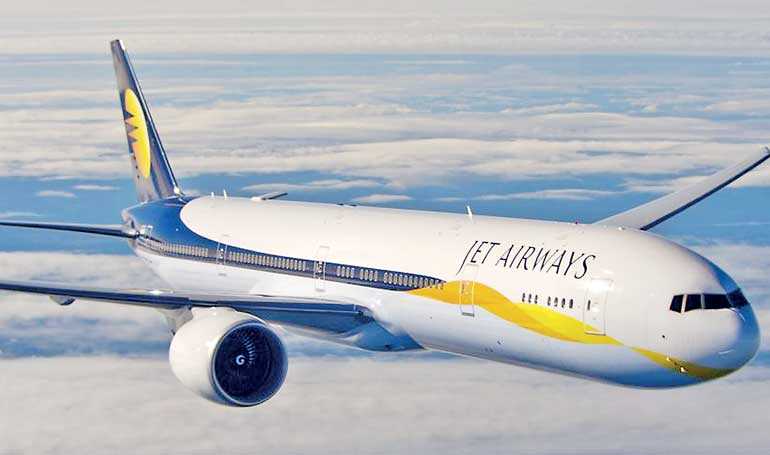 REUTERS: India's biggest full-service airline, Jet Airways Ltd. posted its second consecutive quarterly loss and said it would inject funds and cut costs in excess of INR 20 billion in two years as it seeks to turn around the business.

The Airline, part-owned by Etihad Airways, has been facing financial difficulties, but has said it is confident it can cut costs and keep flying, dismissing reports that it had told staff it was running out of cash. India is the world's fastest-growing aviation market, but rising fuel prices, a weaker Indian rupee and price competition has pulled down airline profitability. InterGlobe Aviation Ltd., operator of the country's leading carrier IndiGo, reported a 97% plunge in profit last month.

Jet posted a loss of INR 13.23 billion ($ 188.76 million) for the three months ended 30 June, compared with a profit of INR 535 million a year earlier, despite a 6.4% rise in its revenue from operations.

A depreciating Indian rupee and an about 36% rise in global oil prices dented the company's profitability, it said in the statement.

The struggling Airline will inject capital and reduce debt to cut its interest costs, the statement said, without elaborating on the size of the funds' injection.

It also plans to monetise some of its assets, including the JetPrivilege program, which has 8.5 million members.

"The two significant proposals, infusion of capital and the monetisation of the Airline's stake in its loyalty program, bode well for the long-term financial health and sustainability of the Airline," said Jet Airways Chairman Naresh Goyal.

The Company aims to introduce the fuel and cost-efficient B737 MAX aircraft to aid its 8-10% growth plan and simplify its fleet by sub-leasing excess ATR aircraft to improve its profitability.

Jet, which cut its non-fuel expenditure by 1.5% in the June quarter, plans to further reduce such costs by 12-15% in the next 8-10 quarters, it said.