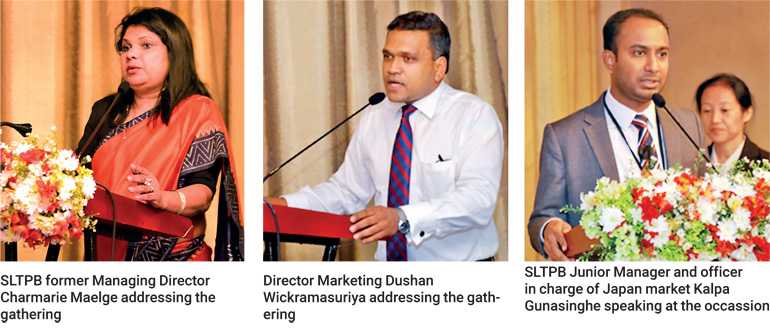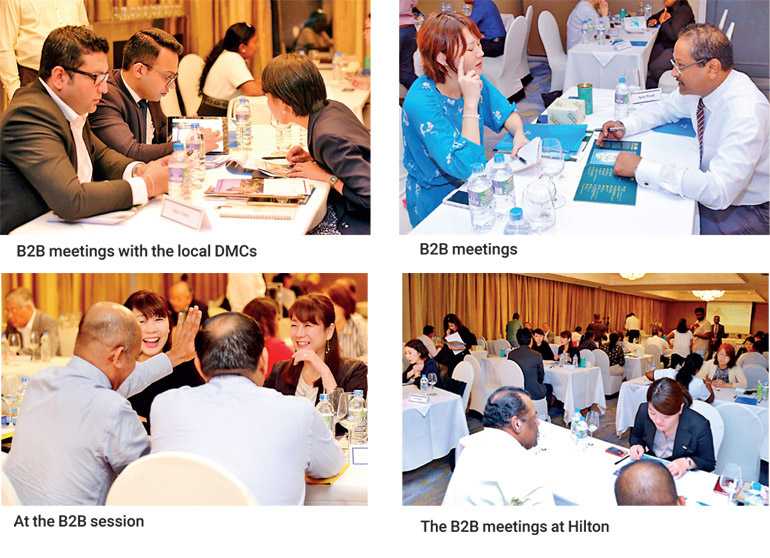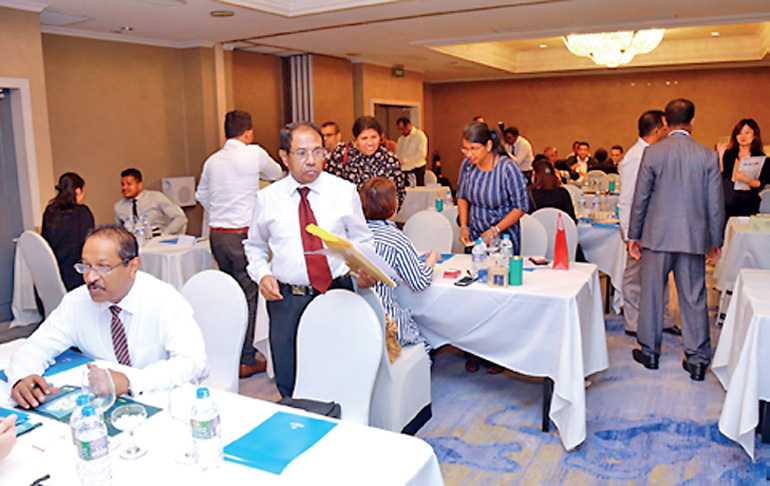 DMC agents at the B2B session
---
The Sri Lanka Tourism Promotion Bureau (SLTPB) in collaboration with the Embassy of Sri Lanka in Japan, organised a fam tour for a delegation of Japanese tour operators/agents representing 20 Japanese companies.

The main purpose of their participation at this fam tour was to convey the message to the rest of the world and their fellow citizens that Sri Lanka is a safe and an attractive destination for tourism, filled with a myriad of holiday opportunities to choose from. The fam tour was organised on a request made by the Embassy of Sri Lanka in Japan.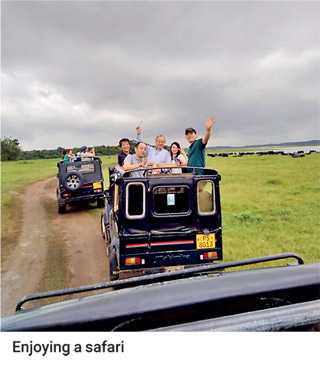 Considering the importance of attracting more tourists to Sri Lanka, and creating more awareness about the destination, it was decided to showcase Sri Lanka tourism products to the foreign consumers, by giving them the opportunity to experience a tour in Sri Lanka, with the purpose of attracting more Japanese tourists and encouraging them to promote the destination among potential travelers as the best destination to visit during the holiday season.

Further, travel agents' familiarisation tours have been identified as an important activity to invest on the trade, as they are the main point in promoting the country to the travel community who seek the advice of an agent in organising their tours.

During the fam tour, the delegation visited places such as Negombo, Sigiriya, Minneriya Wildlife Park, Namal Uyana, Dambulla Cave Temple, Temple of the Sacred Tooth Relic, Kandy, and Colombo, from 26 November to 30 November.

Moreover, a B2B event was held with the local DMCs and their Japanese counterparts at the Hilton Colombo, on 29 November. Charmarie Maelge, former Managing Director SLTPB, Dushan Wickramasuriya, Director Marketing, and Kalpa Gunasinghe, Junior Manager and officer in charge of the Japan Market, represented SLTPB at this event.

After the Easter Attacks in April 2019, Japan imposed a travel advisory on 26 April at level 2 banning Sri Lanka to Japanese travellers. On 25 June, Japan released level 2 up to level 1 and it is important to convince Japanese travellers to reconsider Sri Lanka to travel.

Considerable influence can be used through these DMCs in Japan to promote Sri Lanka as a tourist destination for the Japanese citizens. The Japanese delegation was highly impressed with the opportunity they were given to travel and explore around Sri Lanka and its exclusive holiday opportunities to offer the enthusiastic traveller and explorer.

The B2B session with Sri Lankan travel agents gave them the opportunity to develop new business contacts to further promote the Japanese market.

Up to October, tourist arrivals from Japan were recorded as 24,524, whereas it showed a change of 35.3 % compared with the same period last year. Total tourist arrivals from Japan up to October 2018 was 42,135.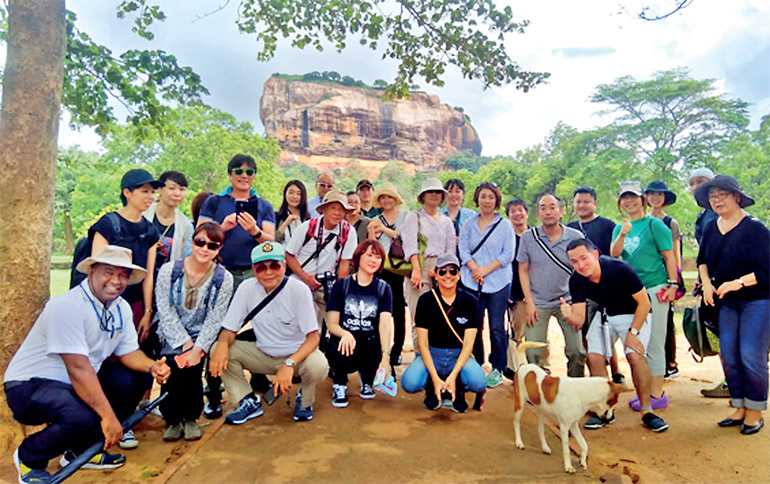 At Sigiriya, during the fam tour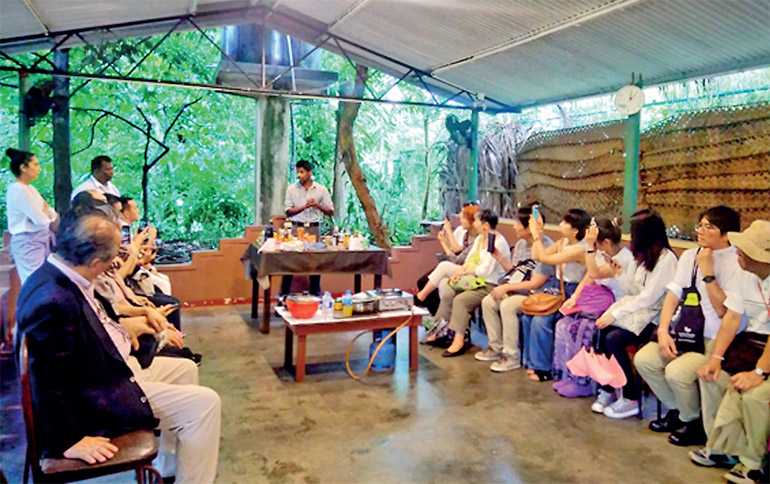 During a cookery demonstration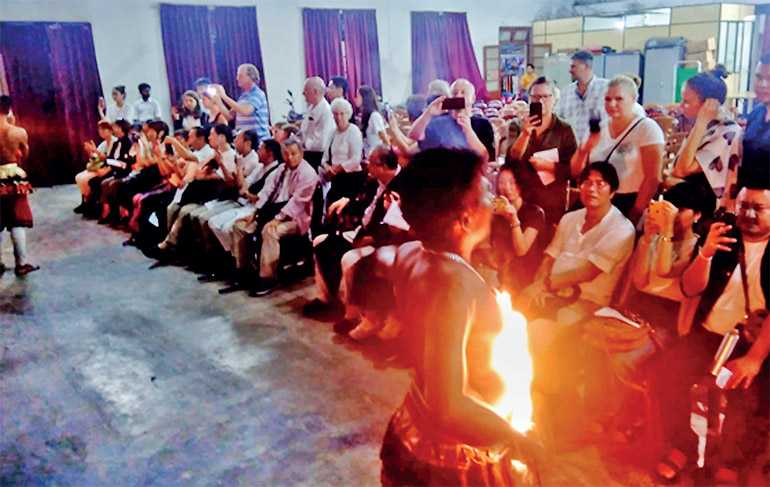 B2B meetings with the local DMCs

The SLTPB officials, Japanese and local DMC agents and industry stakeholders posing for a group photo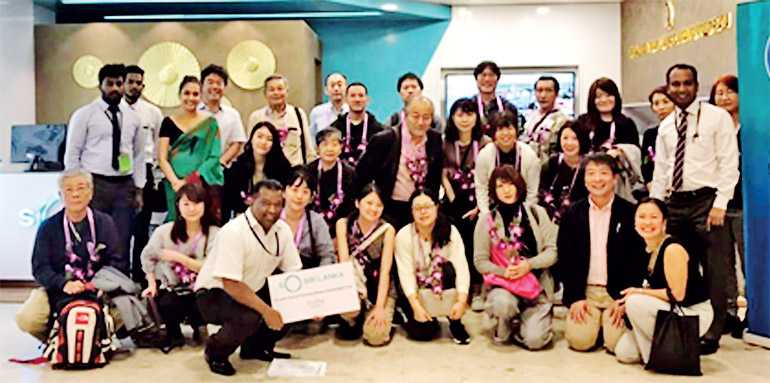 The Japanese delegation on their arrival at the Tourism Information Centre at BIA
---