By Prof. Sudath Weerasiri

The Sri Lankan Government is aiming to double the number of tourists arriving in the country in 2020. Its ambitious targets include bringing in four million tourists and generating $ 5 billion in revenue.

While the tourism industry has proven surprisingly resilient after the Easter Sunday attacks, achieving the numbers envisaged by the government will involve using innovative new approaches to attract potential visitors and ensuring that they have an enjoyable stay in Sri Lanka.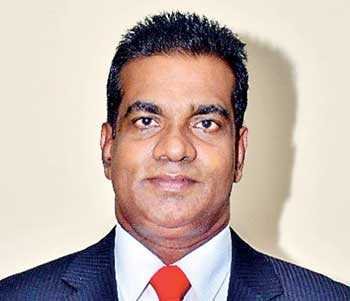 Although this island has much to offers tourists in terms of historic sites, wildlife parks and beautiful beaches, a key aspect that has been neglected is the use of technology to develop our tourism industry.

Worldwide tourism consists of around 10% of global GDP, with many countries competing for a slice of this lucrative pie. Most of the popular tourist destinations use state of the art technology to make the visitor experience as pleasant and as enjoyable as possible, while also being tech savvy with their marketing. This is clearly an area that Sri Lanka has a lot of catching up to do.

The top five markets for tourists to Sri Lanka are India, China, UK, Germany and France. If we consider mobile phone penetration levels in these countries in 2019, the penetration rate in India was 30%, China was 55%, UK was 83%, Germany was 78% and France was 76%. Therefore, we can see that mobile phone usage is extremely high among visitors to this country.

Indeed, most tourists use their phones and computers to plan their holidays and book hotels and attractions online. Although rooms for most local hotels can be reserved over the internet, many major attractions in Sri Lanka are not available for online booking. For example, the Zoological gardens and many historic cultural sites in this country have no website portals to buy tickets.

Although our wildlife parks are major tourist destinations, only Yala has an online booking facility. Cultural triangle heritage sites, such as Sigiriya, do have websites where visitors can buy tickets, but only fixed dates for entry. Therefore, there is considerable room for improvement in this area.

In contrast, visitors to countries such as Thailand, Malaysia and Singapore have access to a variety of high tech facilities. These include the ability to plan the attractions they will be visiting and conveniently purchasing tickets. They can also peruse the activities that they would like to take part in and select the one that they like.

Interactive, augmented reality websites allow them to 'visit' the places that they are interested in on a virtual basis, helping them in the decision making process. All major places of interest can be seen on maps with opening and closing times given. Tourists can also be informed if there are unexpected closures, ensuring that they don't spend time traveling to an attraction only to turn back because it is closed.

As social media rises in prominence and most people interact online, digital marketing forms an essential backbone of any viable tourism promotional strategy. While this has been segmented into display ad marketing, a engine marketing and the like, it is important to take a holistic approach where all the technological options are combined in to deliver a comprehensive solution that will bring tourists to this country and give them a superior experience when they visit.

It is clear that there are many unexplored opportunities when it comes to using technology in the tourism industry. As Sri Lanka battles for a bigger slice of the global tourism trade, we will have to use all the tools at its disposal to bring tourists to our shores – and keep them coming back.

(The writer is from the Department of Marketing Management at the University of Kelaniya, Sri Lanka.)