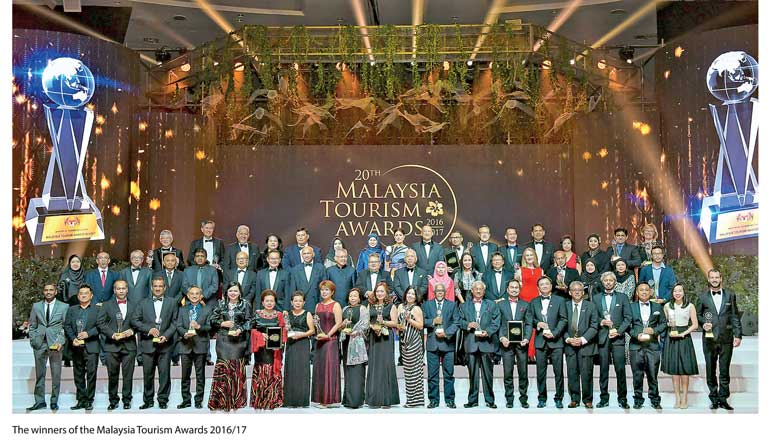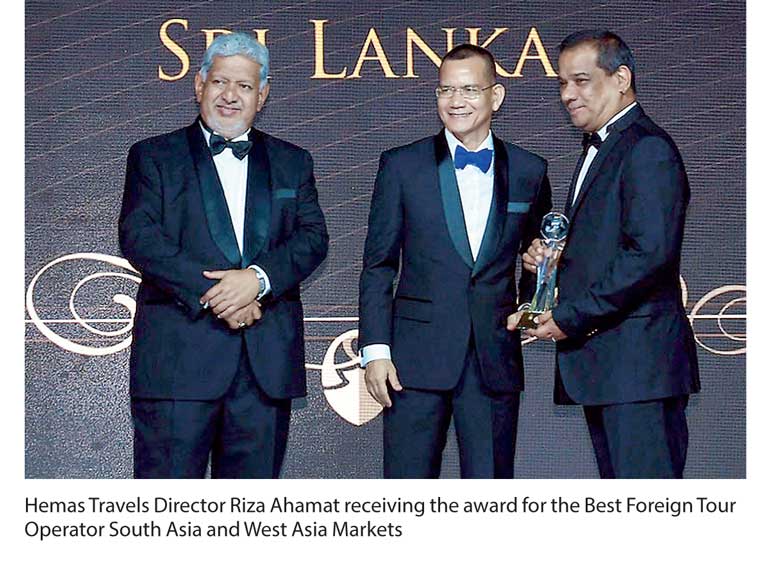 Hemas Travels Ltd., one of Sri Lanka's largest outbound travel companies and a subsidiary of Hemas Holdings PLC clinched the award for 'Best Foreign Tour Operator South Asia and West Asia Markets' at the 20th Malaysia Tourism Awards 2016/17 held recently at the Putrajaya International Convention Centre, Malaysia.

The Malaysia Tourism Awards is the highest form of recognition by the Ministry of Tourism and Culture and Tourism Malaysia for industry players whose outstanding contributions have played a significant role in the success of Malaysia's tourism industry. This edition of the awards saw 655 nominations across 14 categories and 52 sub-categories.This is the first time a Sri Lankan Travel company has won this award, and it is of greater significance as Hemas Travels had to compete against regional travel agencies from Pakistan, Bangladesh and Nepal in their quest to be the overall winner.

"It has been a great honour to win this award and is a testament to our dedication and commitment to provide world class service to our stakeholders," Hemas Travels Director Riza Ahamat said. He added that recognition and accolades such as this will only help to further the strides Hemas Travels is making in this regard.

"Winning this award is indeed an achievement, and I would like to thank all my team members and our associates for all their hard work and dedication. My team and I are committed to grow our business to Malaysia and we look forward to working closely with Tourism Malaysia," he said.