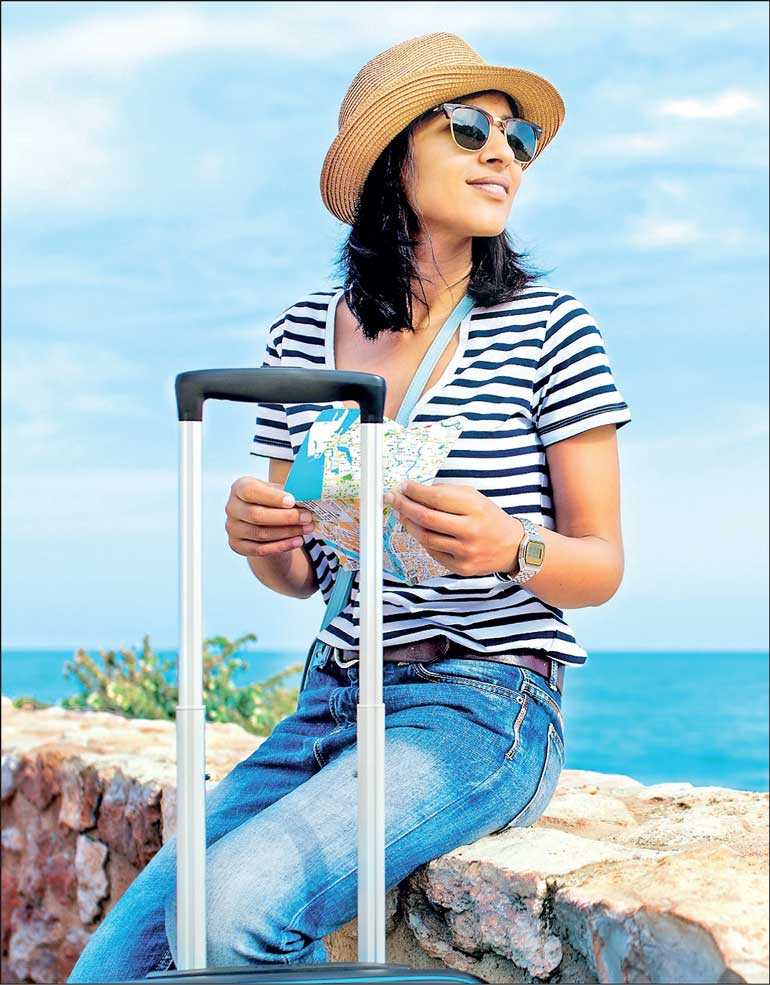 ---
Discounts of up to 100% for bookings made online for credit cardholders
12 and 24-months instalment plans with 0% interest available
Sri Lanka's most customer-friendly bank HNB PLC made further progress in its mission to connect local travellers to exotic international destinations with the announcement of a new partnership with premier online travel partner findmyfare.com.

The one-of-a-kind promotion valid only until 31 December, offers HNB credit cardholders exciting discounts of up to 100% on the cardholders air ticket tied to convenient 12 and 24-month instalment plans with zero interest.

"Outbound tourism from Sri Lanka is growing at an average annual rate of 12.5% which clearly shows that many locals have fallen under the spell of wanderlust and are more eager than ever to explore the wonders of the world. HNB is therefore delighted to partner with one of the most popular and well-connected local travel platforms in order to offer our customers the opportunity to enjoy a well-deserved holiday at any location across the world," HNB Head of Cards – Issuance Gauthami Niranjan stated.

Available only for online bookings offers, the promotion will offer customers a maximum discount of Rs. 100,000, with solo travellers entitled to a discount of 20% of the base fare of the ticket. Notably, groups of more than four travellers will also be entitled to full 100% discount while groups of two and three travellers are provided discounts of 45% and 70% respectively.

To make use of these incredible offers, HNB customers need only use the promo code 'HNBFLYFREE'. Discounts only apply to the base fare of the air ticket and will not include applicable taxes and surcharges.

findmyfare.com is Sri Lanka's ultimate one-stop travel shop, and works with all the leading international airlines together with more than 150,000 hotels worldwide to offer unprecedented travel solutions and experiences to customers.

This year, HNB was adjudged the Number One business entity among top Sri Lankan corporates by Business Today and has been receiving continuous praise for its pioneering initiatives across the entire spectrum of its operations. The Bank was also judged 'Best Managed Bank in Sri Lanka by the prestigious Asian Banker Magazine while the Bank's Managing Director/CEO Jonathan Alles was conferred with Asian Banker' CEO Leadership Achievement' award.

Among its several accolades, HNB was also declared 'Sri Lanka's Best Bank' for 2019 by Euromoney Magazine for the third time, in addition to being ranked among the World Top 1000 Banks list compiled by the prestigious UK-based, Banker magazine, further strengthening its status as Sri Lanka's pre-eminent private sector bank. Recently, HNB was also recognised among the 'Top 10 Most Admired Companies in Sri Lanka' by the International Chamber of Commerce, Sri Lanka and Chartered Institute of Management Accountants (CIMA).

HNB's remarkable track record of excellence secured it the first place ranking ahead of all Sri Lankan banks included in the LMD Top 100 Club – a position which was evaluated based on its performance over the past 25 years.