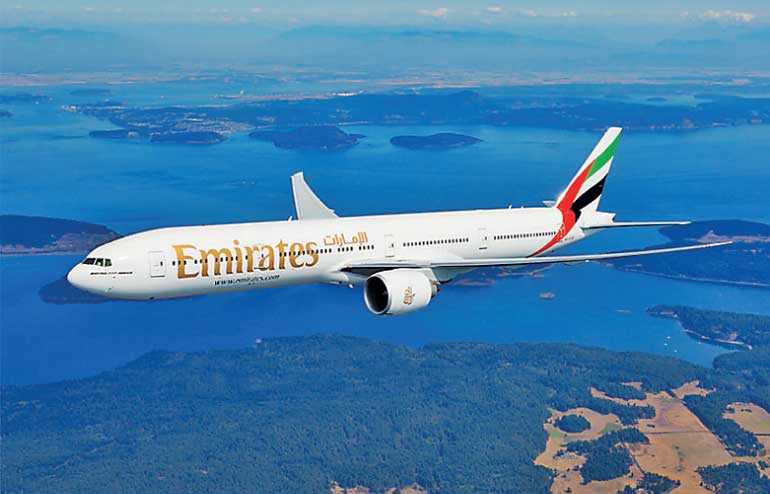 Emirates has unveiled a series of limited-time special fares from Colombo, making travelling the world and collecting beautiful experiences more affordable.

Covering Europe, Africa and the USA, these special fares are for bookings made before 14 September, for travel between 16 September and 15 March 2019, the award-winning airline said.

Available for online bookings, all-inclusive Economy Class fares from Colombo start at Rs. 118,650 to London, Rs. 132,950 to Milan, Rs. 167,550 to Nairobi and Rs. 165,500 to New York (JFK) under this offer.

All-inclusive Business Class fares from Colombo start at Rs. 301,600 to Nairobi, Rs. 430,300 to Zurich, Rs. 463,150 to London, and Rs. 576,100 to New York.

"These special fares present an ideal opportunity to lock-in great fares for exciting year-end holidays and even in the first quarter of 2019," said Emirates Area Manager for Sri Lanka and Maldives Chandana de Silva. "With our unparalleled global network, the choice of destinations is breath-taking, and these fares offer luxury travel at value-for-money fares."

Customers can visit https://www.emirates.com/lk/english/book/featured-fares/ to view the best deals available on Emirates flights from Colombo.

Emirates has been serving Sri Lanka since April 1986 and today connects the country to a network of more than 155 destinations on six continents via 28 flights a week to its hub in Dubai.

For more information on Emirates, including how to book flights and a complete list of terms and conditions, please visit www.emirates.com/lk.