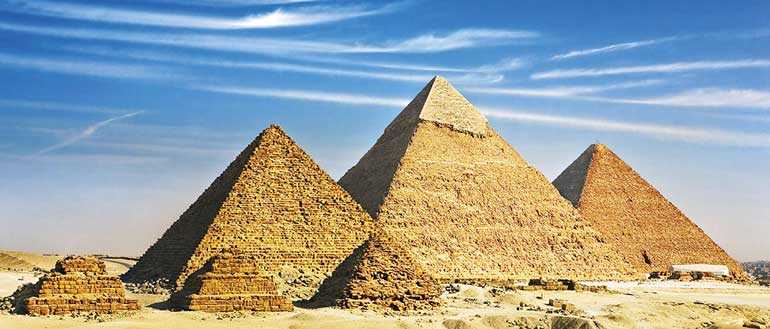 Egypt was ranked the most popular destination for travellers from the Middle East and North Africa (Mena) in the second quarter of this year, followed closely by India, Saudi Arabia, Turkey and the UAE, according to travel engine Wego.

India jumped two places to the second position in Q2 2018 - up from fourth place in Q2 2017 - boosted by the number of Gulf-based Indian expats who chose to travel to their home country for the holy month of Ramadan, Wego said in its latest Traveller Destination Leaderboard report.

Pakistan jumped two places to ninth from 11th last year for the same reason, the report said.

Egypt maintained its position as the most popular destination of Q2, "thanks to the continued patronage of both leisure and business travellers from the region."

Saudi Arabia dropped down one to place to the third position but remains a popular destination in Q2 among domestic and international visitors who travel for business, leisure and Umrah purposes.

Turkey also moved down one spot in Q2 2018 to the fourth position. "But the nation is looking especially affordable for GCC-based travellers this year, owing to continued currency weakness and tourism numbers reflecting strong demand," the report said.

Meanwhile, the UAE retained its spot as the fifth most popular destination; a position that it has been holding on to for the last four quarters. Dubai specifically improved its ranking by one position in 2018 with maximum visitors interest stemming from Saudi Arabia.

Indonesia and Jordan retained their sixth and seventh spots, while Philippine took the eight position, up two spots from Q2 2017. This may have been due to expats travelling home during Ramadan, as well as marketing efforts by the Philippine Department of Tourism and the opening up of new airline routes.

Lebanon was this quarter's big gainer, moving up four places to take the 11th position. This rise may be due to a combination of GCC-based Lebanese expats travelling home for summer vacations and interest from affluent GCC tourists looking to escape the heat this year.