---
De Silva Wind Resort, Kalpitiya won the Excellence Award for The Best Water Sports Centre at the Sri Lanka Tourism Awards 2018, organised by the Sri Lanka Tourism Development Authority (SLTDA).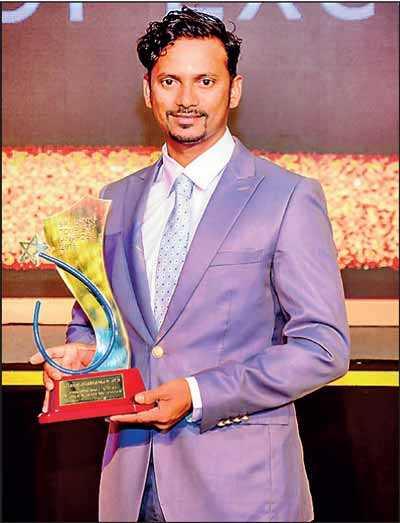 Upul De Silva receiving the award


De Silva Water Sports Centre, which commenced operations in 2011, is a leader in providing wind and kite surfing and standard peddling sporting facilities to both local and foreign tourists. Upul De Silva, who is the former Sri Lankan national champion in wind surfing, is in charge of the three above mentioned sports at the De Silva Wind Resort.

Silva who played an important role in popularising these sports in Kalpitiya is also an expert wind surfer who has taken part in a number of international competitions. He has also worked as a water sports instructor in Europe between 2005 and 2015. He is currently working on building a wind and kite surfing team for the Sri Lanka Navy using his own resources.

A number of foreign water sports experts are also employed at the De Silva Water Sports Centre, which is the largest wind surfing centre in South Asia.

De Silva Water Sports Centre is a hotel with six cabanas, nine standard rooms, a restaurant, a bar, a swimming pool and indoor sports including billiards that operates under the De Silva Wind Resort. The aim of establishing this facility is to make it easy for water sports enthusiasts to easily access the facilities at De Silva Wind Resort. TripAdvisor has also placed De Silva Wind Resort as the number one destination in Kalpitiya.

De Silva Palm Resort, an affiliate of the De Silva Wind Resort, is close by and has 19 rooms. A large number of tourists from Germany, Switzerland, Austria, France, Italy, Britain, Poland and Russia visit Kalpitiya, which is one of the top five kite surfing destinations in the world, each year.