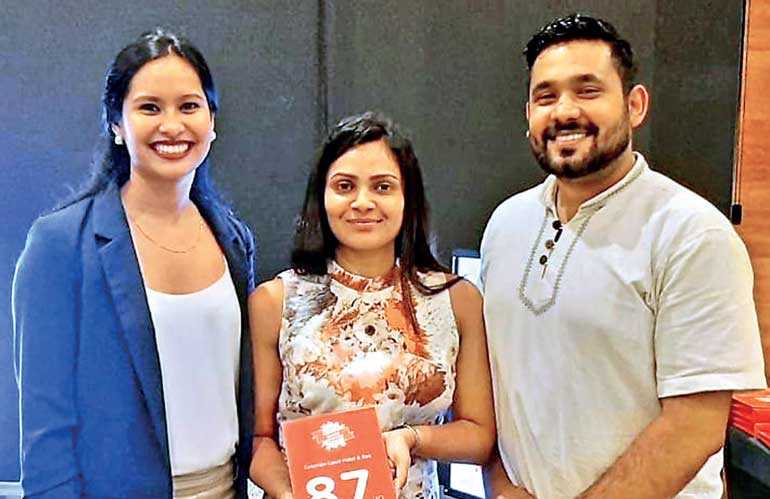 In recognition of delivering memorable holidays and fantastic getaways of exceptional standards whilst showcasing the warmth and vibrancy of contemporary Sri Lankan hospitality, Colombo Court Hotel & Spa (CCH) was rated 'Fabulous' with an outstanding score of 8.7 and presented with the 'Loved by Guests' award by Hotels.com on Friday 29 November.

A leading global online accommodation site, Hotels.com is dedicated to passionate travellers and continues to inspire millions of travellers with its best holiday properties spanning over 200 countries. As the 2019 winner of the 'Loved by Guests' award, Colombo Court Hotel & Spa continues to meet and exceed in delivering the true essence of the paradise island via its exemplary customer service and refined sustainable hospitality to all its guests.

Commenting on the award, General Manager Roshan George stated: "We are extremely pleased with our achievement and I congratulate the entire team of Colombo Court Hotel & Spa for the commitment and remarkable efforts in making this possible. Guest relations and customer service are key areas of focus and we ensure that guests are provided with an outstanding experience with great memories to take back home. We look forward to accomplishing more in this sustainability journey and to drive Colombo Court Hotel & Spa to greater heights as a top hospitality service provider in the region and the globe."

Colombo Court Hotel & Spa is the ultimate urban getaway amidst the buzzing city of Colombo, where contemporary design meets rustic charm to give the best holiday experience of both worlds. As one of Colombo's best-kept secrets, it creates a one-of-a-kind holiday experience with a unique lifestyle of sustainable holidaying and an array of exclusive services. The brand embodies a passion for inspired living and promises holistic and enhanced experiences for its guests. This year continues to be a key milestone for Colombo Court Hotel & Spa as it adds another prestigious award to its collection, whilst maintaining exceptional standards in the hospitality industry.