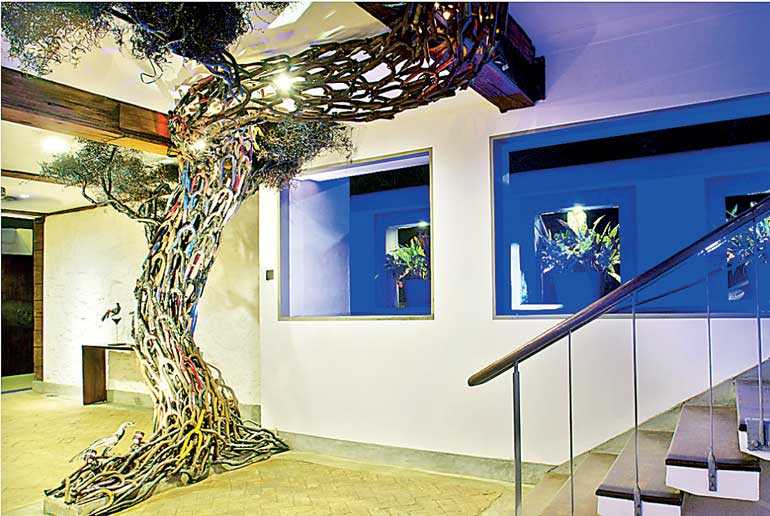 Bicycle part tree
A new class of beautiful in the hospitality industry is boutique hotels finding novel ways to indulge responsibly and provide its guests with unforgettable holiday experiences. As a pioneer in driving 'green holiday' and delivering memorable vacations and fantastic getaways of exceptional standards whilst showcasing the warmth and vibrancy of contemporary Sri Lankan hospitality, Colombo Court Hotel & Spa is a testament of a Carbon-neutral hotel in the heart of buzzing Colombo.

As 'eco-luxury' is the compatibility of environmentally friendly actions that promote sustainability and followed to the highest standards, Colombo Court Hotel & Spa promotes a mindful and tranquil lifestyle, well-balanced nutrition and therapeutic spa treatments using the best and purest essences of the island.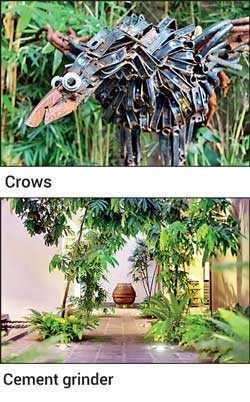 The luxury boutique hotel is driven by a promising team of professionals who care about the environment and who are passionate about creating eco-friendly holidays and hence lets you enjoy a relaxing vacation without the guilt of leaving a carbon footprint on the planet.

Colombo Court Hotel & Spa is carefully designed from up-cycled office buildings and is an art-incorporated sustainable property in the commercial hub. It is widely recognised as one of the most distinctive and truly unique eco-luxury boutique hotels in Sri Lanka. The hotel's interiors consist of eco-friendly décor and the ambience resonates with the theme of sustainability and green holiday.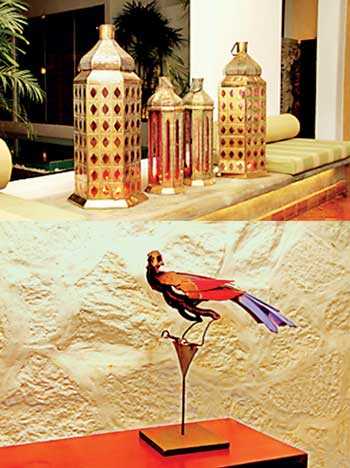 The thoughtfully curated and aesthetically pleasing artworks are done using scrap metal, recycled paper, LED lights and other used materials making this rustic boutique hotel embody sustainability in its true sense. With conservation of nature at heart, Colombo Court Hotel & Spa has also established its own Rain Water Collection Systems, whilst Solar Panels are utilised for natural water heating. With all these eco-friendly elements present, the charming hotel is a guilt-free urban paradise that's all yours to enjoy.

Colombo Court Hotel & Spa is the ultimate urban getaway amidst the lively city of Colombo where contemporary design meets rustic charm to give you the best holiday experience of both worlds. As one of Colombo's best-kept secrets, it offers a unique lifestyle experience of sustainable holidaying with an array of end-to-end exclusive facilities.

Colombo Court Hotel & Spa continues to deliver the true essence of the paradise island via its refined sustainable and nature-friendly hospitality to all its loyal patrons. The brand embodies a passion for inspired living and promises a holistic eco-luxury experience for all its guests walking through its doors.