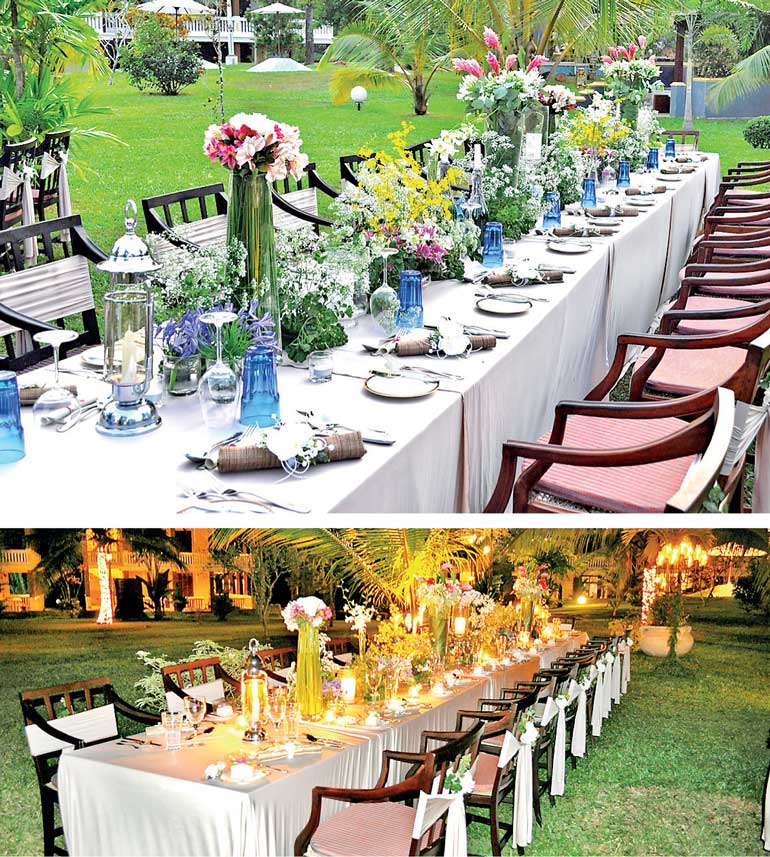 From the stretches of sandy shores enclosing the coastal towns, to the sights of daring locals diving into the deep waters off the Flag Rock in Galle which was once a Portuguese bastion, the south of Sri Lanka consists of some of the most scenic and picturesque locations. Over the years, locations in the South of the country have seen an increasing number of visitors. Along with the increase of the tourist arrivals to the south, events organized in these locations have also increased.

From the beach parties to literary festivals these events are multi-faceted. The newest trend however among tourists and Sri Lankans living abroad is destination weddings. Destination weddings are usually held in exotic locations such as a pristine beach, a blooming garden or a beautiful vineyard. They are not only a celebration of the couple tying the knot, but also of the beauty of nature and the customs of the location chosen for the big day.

Cocoon Resort and Villas, Induruwa which was recently awarded the Trip Advisor Certificate of Excellence for a third time is located on a hill in the midst of a former cinnamon plantation in Induruwa. Surrounded by lush greenery and perfectly landscaped gardens, the Cocoon Resort and Villa Induruwa, is made up of a fusion of buildings displaying old colonial architecture and modern designs. With landscaped gardens and a cosy pool-side for small ceremonies the resort has multiple options for a picturesque setting for a wedding.

For those who wish to celebrate their special day under the natural light of day or when the sun is setting, or even under a starry night sky, the resort has the ability to accommodate many whims and fancies.

What's even greater is that the newlyweds don't have to go anywhere else for their honeymoon. The villa consists of three exclusive Grand Villas, seven Luxury Villas and 16 'Silk' Rooms, a spa, outdoor pool and fitness center, and free Wi-Fi. Each of these stylish villas comes equipped with an attached lounge area and an en suite bathroom with a relaxing hot tub. For relaxation in-room a DVD player and flat-screen satellite TV is also available.

For reservations and more information please email damian@cocoonresorts.com or call 0763 609013 or 0115238562. You could also visit websites www.cocoonresorts.com or www.cocoonresortandvillas.lk.