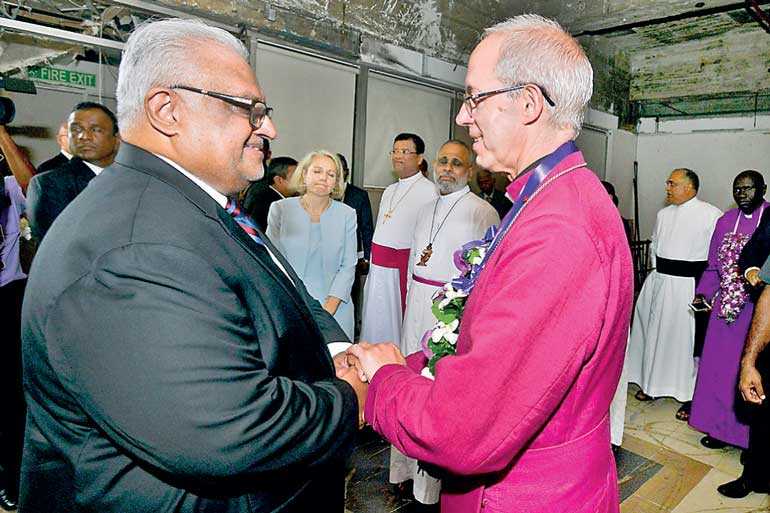 John Keells Holdings President – Leisure Group Jit Gunaratne welcoming His Grace the Archbishop of Canterbury, the Most Revd. and Rt. Hon. Justin Welby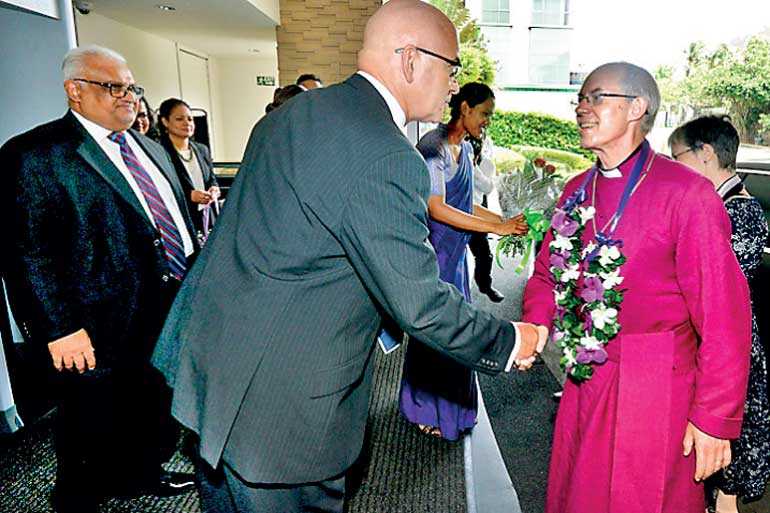 Cinnamon Grand Colombo General Manager Dermot Gale welcoming His Grace the Archbishop of Canterbury, the Most Revd. and Rt. Hon. Justin Welby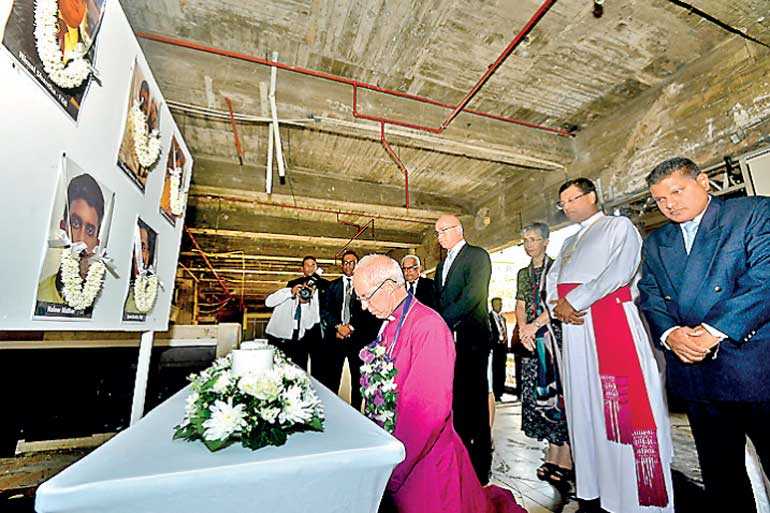 Archbishop of Canterbury, the Most Revd. and Rt. Hon. Justin Welby with officials and members of the Clergy at the area where the incident took place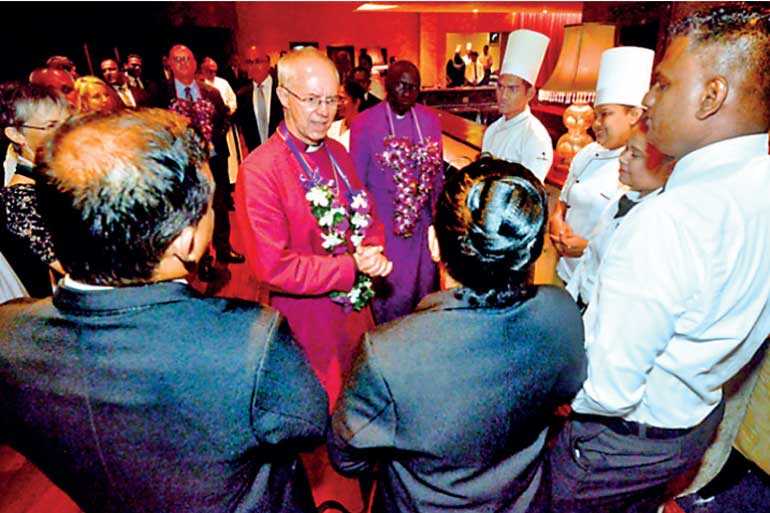 Archbishop of Canterbury, the Most Revd. and Rt. Hon. Justin Welby speaking to staff members who survived the tragic incident
---
Cinnamon Grand was blessed to have His Grace the Archbishop of Canterbury, the Most Revd. and Rt. Hon. Justin Welby, to meet with the staff and management of the hotel. The visit was in view of the Easter Sunday incidents in Colombo earlier this year.

The Archbishop visited the area of the hotel affected by the attacks, and met with and offered words of encouragement and the need to be resilient, to the staff members who were affected by the tragic incident. A special prayer was also said with candles being lit in remembrance of the guests and staff who lost their lives on Easter Sunday.

He was welcomed by John Keells Holdings PLC President – Leisure Group Jit Gunaratne; Cinnamon Grand Colombo General Manager Dermot Gale and members of the management team. Also in attendance were British High Commissioner Sarah Hulton; the Bishop of Kajo-Keji in South Sudan, Rt. Revd. Anthony Poggo; Rt. Revd. Dhiloraj Canagasabey; and Rt. Revd. Keerthisiri Fernando.

His Grace, his wife Caroline Welby and team were on a two-day visit to Sri Lanka.