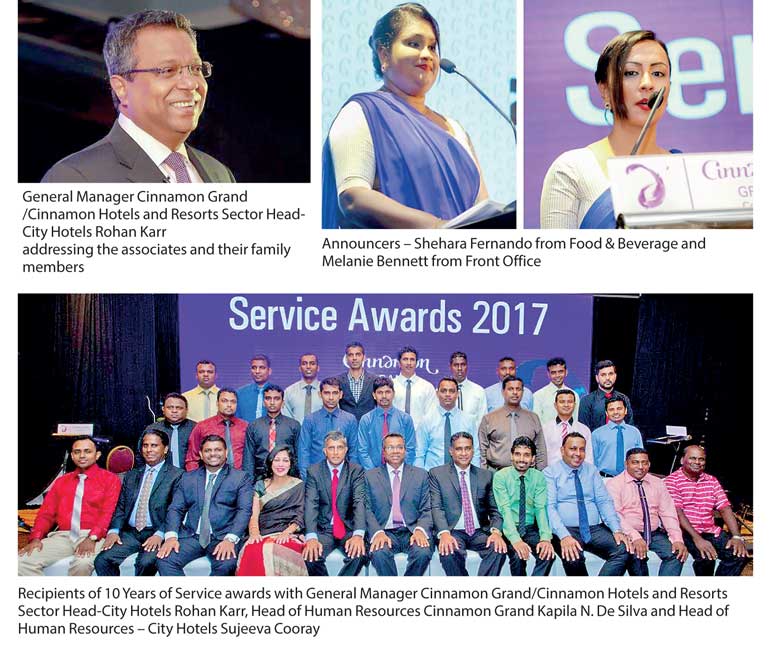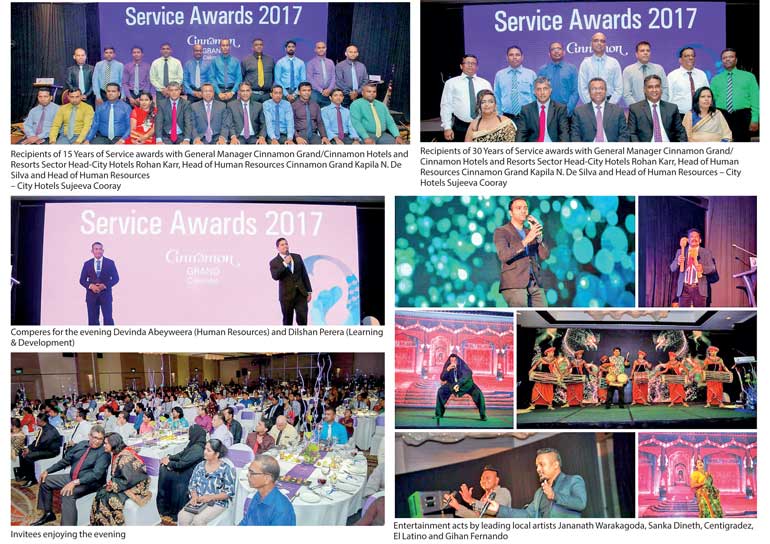 Cinnamon Grand presented Long Service Awards to 159 associates who have been with the hotel for 5, 10, 15, 20, 25 and 30 years at a gala ceremony held on 19 March at the Oak Room.

The annual event, serves as a symbol of recognition for the associates, their achievements, dedication and loyalty throughout their tenure with the hotel. Awardees who celebrated career milestones, received gold sovereigns based on their years of service.

"What each one of you has done is nothing less than a mark of passion and dedication. We sincerely appreciate your commitment and contributions to develop this hotel and transform it into what it is today," said General Manager Rohan Karr addressing the gathering. He also extended his appreciation to the families, especially the spouses who supported the awardees through their many years of service.

80 associates were recognised for five years of service, 28 for 10 years, 20 for 15 years, 14 for 20 years, eight for 25 years and nine for 30 years of service.

Announcers for the evening were Shehara Fernando (Food & Beverage) and Melanie Bennett (Front Office). Devinda Abeyweera (Human Resources) and Dilshan Perera (Learning and Development) were the comperes; whose many anecdotes kept the audience entertained.

The gala event featured an extensive international buffet, entertainment acts by leading local artists Jananath Warakagoda, Sanka Dineth, Centigradez, El Latino and Gihan Fernando with music by Doctor and DJ Kosala and a special surprise performance by Cinnamon Grand Director F&B Travis Casather to ensure a memorable night, in true Grand style.