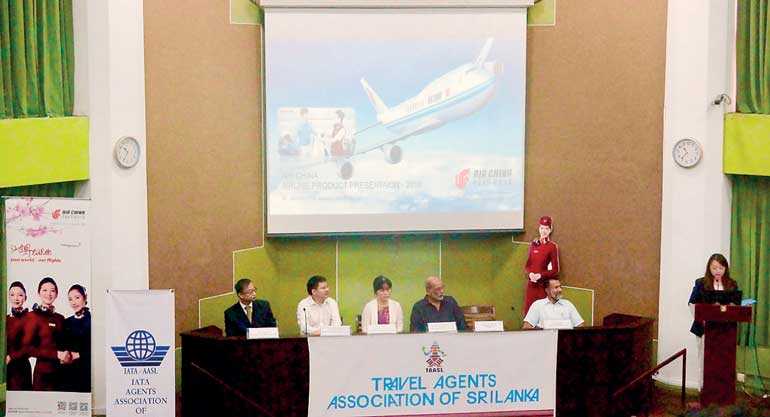 A forum was held in Colombo on 14 July to introduce tourism services and attractive destinations in China to Sri Lankan travellers, China's state owned Xinhua News Agency reported.

In a forum conducted for Sri Lanka's leading travel agents, organised jointly by China's national air carrier Air China and the Travel Agents Association of Sri Lanka, Air China said it hoped to provide better services for its travellers between Colombo and Chinese cities in order to increase the number of Sri Lankan tourists.

Some of these facilities include enhanced leg space in all its air buses, more localised Sri Lankan meals and luxurious facilities for its business class travellers.

Air China Colombo Office General Manager Emily Liu, addressing the forum, said that since Air China entered the Sri Lankan market three years ago, traffic between Colombo and Chinese cities had increased due to the airline's promotions and services.

However she said many parts of China still remained unexplored for Sri Lankan tourists and they hoped to increase the numbers. "We hope to introduce Sri Lankan travel agents to other destinations other than Beijing and Shanghai so that they can promote it among Sri Lankan tourists. China is today one of the largest economies in the world, which has a rich heritage and a history dating back to many centuries. With its modernised culture in recent years, it has a lot to offer for Sri Lankan tourists and traders," Liu said.

Chinese Embassy in Sri Lanka Consular Department Chief Wang Keqi also briefed the local travel agents on the different visa procedures in order to facilitate more tourists to visit China.

According to statistics available at the Chinese Tourism Academy, over 60,000 Sri Lankans visited China in 2016.