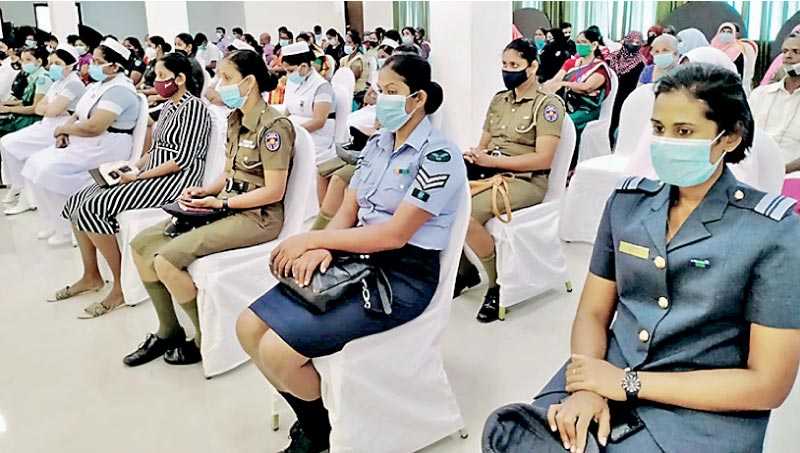 ---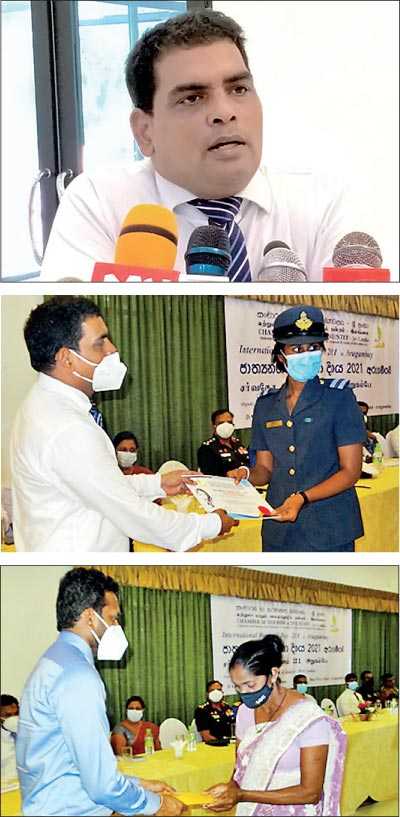 International Women's day celebration organised by the Chamber the Chamber of Tourism and Industry (CTISL) was held on Monday at Blue Wave Hotel in Arugambay. It was conducted in association with Ministry of Women Affairs, Department of Social Services, National Secretariat for persons with disabilities, Pottuvil Divisional Secretariat, 242 Brigade of Sri Lanka Army Pottuvil area, etc.

This event was chaired by Chamber of Tourism President A.M. Jaufer and several distinguished guests participated such as Ampara District Additional A.L. Latheef, Pottuviil Divisional Secretary Sandaruwan Anuruddha, CTISL Secretary General U.P.S.Pathirana, CTISL National Coordinator Donald Rajapaksha, MOH of Pottuvil Hospital, Area Commanding officers of SL Army, SL Navy, SL Air Force in Pottuvil Area and ASP and OIC Pottuvil Police and several invitees were attended.

At this event, three houses by NHDA were offered to three women-headed families who were from Sinhala, Tamil and Muslim communities. Granting of financial assistance to the unemployed and disabled woman family members and providing essential items for pregnant mothers were also carried out at this ceremony.

In addition, 500 pairs of reading spectacles were donated to the needy. Special certificates were also awarded to many of women employees in recognition and appreciation of the invaluable services carried out during the breakdown of COVID-19.

Those women employees included were nurses from the Base Hospital Pottuvil, woman security service members of SL Army, SL Navy, SL Air Force, STF, Police, preschool teachers, Grama Sevaka officers, Samurdhi/ Development Officers, tourism entrepreneurs , hotel and restaurant workers, surfing instructors, etc. in the area.