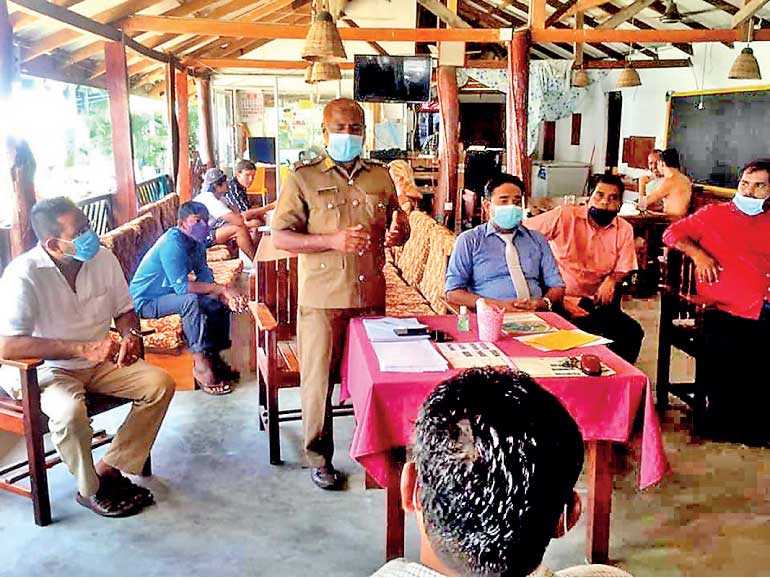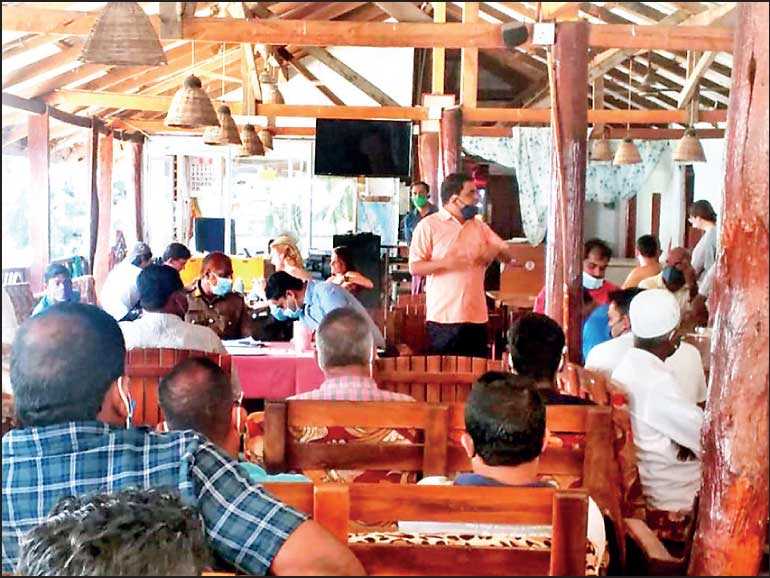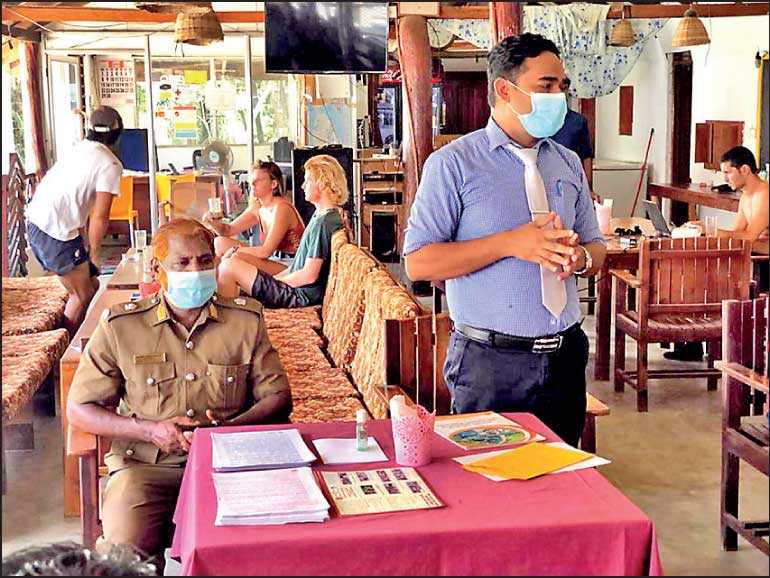 ---
Initiates workshop on COVID-19 health safety for hoteliers in Arugambay
---
Chamber of Tourism and Industry President A.M. Jaufer is confident of an increase in tourist arrivals following the planned re-opening of three international airports for international travellers from 1 August.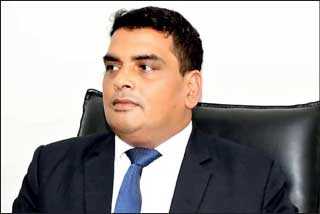 Chamber of Tourism and Industry President A.M. Jaufer
---
"Since the Government is planning to commence operations in the three international airports namely BIA, Mattala and Ratmalana, there will be an increase of tourist arrivals in the near future. The hotel trade must be ready to receive them while operating to the guidelines of the health authorities," Jaufer said when he addressed hoteliers in Arugambay at a workshop organised by the Ministry of Health in the area to provide necessary safety instructions for

re-opening.

He further said that Arugambay has been a COVID-19 free area due to the efforts of the health authorities and security forces, Government officials and the general public.

He requested hoteliers to adhere to the health safety guidelines provided by MOH and keep up the good work.

Jaufer further said that the Chamber has already briefed the Ministry of Tourism and the Tourism Development Authority about the problems faced by the hoteliers in the area due to the impact of the COVID-19 pandemic and the Government is working towards providing the necessary support for the industry by providing low interest loans and an overseas promotional initiative.

The health safety workshop was organised by the Chamber following a request to Superintendent of Police Ampara H.M.A.P. Herath to provide support in educating hoteliers in the area and Regional Director of Health Service Kalmunai conducting the workshop.

Ministry of Health Pottuvil Dr. Abdul Samad, SPHI M.S. Malik, PHI Arugambay M.A.L.A. Bari and hoteliers in the area participated at the workshop.