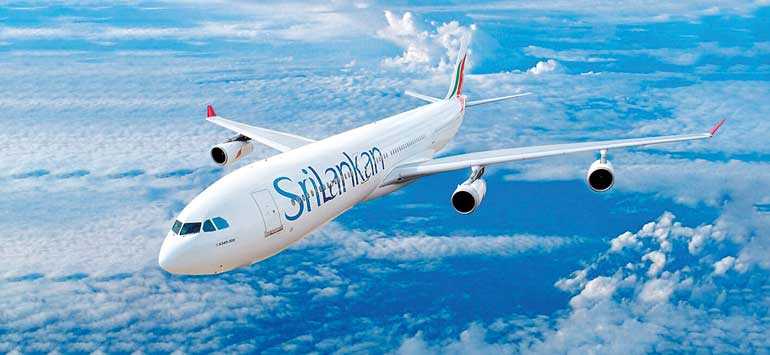 SriLankan Airlines gives you an exciting way of celebrating Valentine's Day this year with discounted fares of up to 25% off on Business class and 20% off on Economy class fares booked through the airline's official website Srilankan.com.
The discounted tickets can be booked on www.srilankan.com on 13 and 14 February. Tickets are valid for travel commencing between 1 March and 30 November 2020 with a large number of destinations added for your convenience.
Customers booking tickets with their DFCC credit cards will be entitled to discounts up to 40% when booking their tickets under this promotion using DFCC Bank Gold, Platinum, Signature and Infinite credit cards. This further discount of 10% and 15% for Economy Class and Business Class respectively will be given in the form of a cash back after the expiry of the promotional period by the DFCC Bank.
Nations Trust Bank has partnered with SriLankan Airlines to add further value by offering 0% interest installment plans at no additional charge for bookings made with Nations Trust Bank American Express on Srilankan.com. Card members can call the American Express Customer Service Hotline to convert their transaction into a 12-month installment plan. Furthermore, card members can enjoy; 2X FlySmiLes miles for SriLankan Airlines Platinum American Express cards and 2X Membership Rewards for American Express Platinum cards.
In addition, a number of banks have partnered up with Srilankan.com to offer Easy Payment Plans for tickets purchased online. Union Bank, Commercial Bank, NDB Bank, DFCC and Cargills Bank are among the many who offer this convenience to passengers.
Srilankan.com, the airline's official website, offers a number of benefits to those who book their tickets online such as the ability to cancel their tickets within 24 hours of their booking without any penalties. With 24 hour assistance and the ability to book flights and make changes to bookings anytime, anywhere with any device, Srilankan.com offers a variety of flexible options including flexible date change plans to its customers who book their tickets online.
Log on to www.srilankan.com to find out more about the offer.