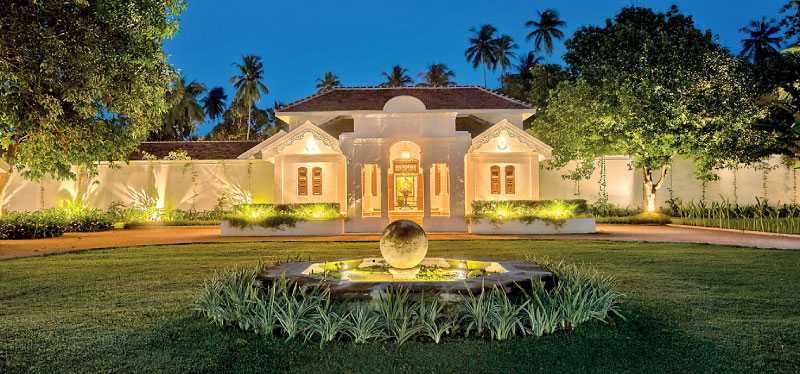 Riva front facade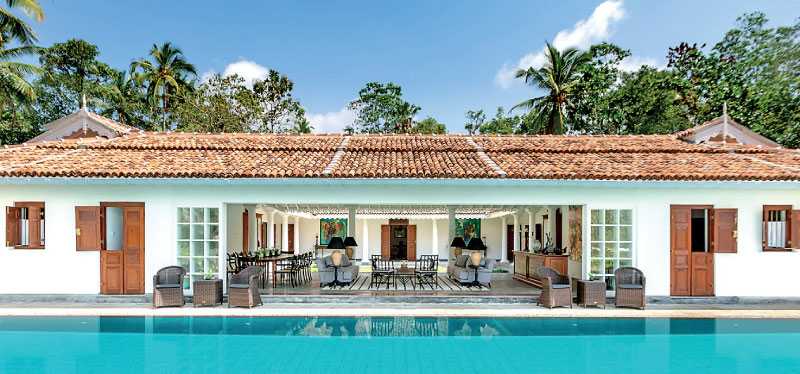 Leela Walauwwa
---
In response to the theme of World Architectural Day 2020, where beautiful spaces showcase timeless, resilient architecture, quality of living and the way forward for people to enjoy a destination, Taru Villas embraces this stance and is ready for the new age of tourism
---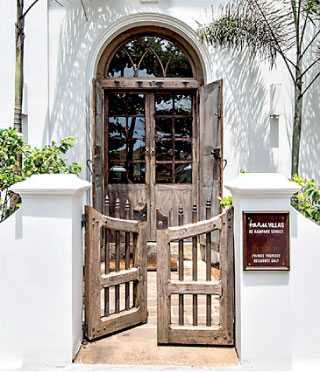 Rampart Street entrance
---
The architecture of Sri Lanka displays rich diversity, varying in form and architectural style. It dates back to the 3rd century and encompasses the ancient manor houses (walauwwas) and ancestral villas that have been restored to modern standards of comfort, whilst retaining their charm and authenticity. These architectural delights have become a significant influence in attracting travellers, tourists and guests to the destination, not only to immerse into Sri Lanka's warm hospitality, but to delve into her illustrious colonial past.

The almost 200-year manor house, Taru Villas' Riva, near Negombo, is the newest addition to their finest-luxury, small hotel and villa collection spread across the western and southern coasts of Sri Lanka. This walauwwa (ancestral villa) has been tastefully restored to its original graceful form with significant attributes of traditional Sri Lankan heritage evident across the seven bedrooms and several public spaces. Immersed in the tranquil surroundings of the old, colonial mansion nestled in a lush, shaded garden of vibrant plants and towering coconut trees, Taru Villas' Riva showcases the varied cultures that are at the heart and soul of the storied town of Negombo. This property is located inland, just 20 minutes from the Bandaranaike International Airport and 10 minutes from bustling Negombo – Riva is the ideal base to either start or end your journey through Sri Lanka, experiencing her unique hospitality, delectable cuisine and the cultural diversity of the island nation.

The historic qualities of the charming Leela Walauwa in Induruwa, complements the crisp new interiors, creating a felicitous conjunction of past, present and future. This ancestral villa that dates back to the 18th century now has four stylish 'heritage' rooms with all facilities to ensure guests enjoy every comfort amidst the idyllic lifestyle of Sri Lanka's tranquil rural landscapes.

With finest quality and flavours, embracing both contemporary trends and classic comfort dishes, good food is an important pillar of the Taru Villas offering.

'Multi cuisine' is a buzz phrase used to accurately describe the array of authentic dishes available, fused with international flavours and personal 'Taru' touches. Inspired by her cosmopolitan world-view, wide travels, old family recipes and an unparalleled enthusiasm for creating excitement on the palate, Taru herself is the 'chief architect' and creative energy behind the menus at Taru Villas. Winning cuisine is a common thread at all Taru Villas properties, ensuring a properly indulgent and relaxed sojourn.

The Dutch cinnamon trader's classically restored townhouse, known as the 'Jewel of the Galle Fort', 'Taru Villas – Lighthouse Street', is an eclectic mix of traditional features, antique furnishings and a clean modern aesthetic. While doing nothing to detract from a place that is steeped in ancient, whispered tales of colonial Ceylon living, in its location, design and demeanour, this wonderfully elegant boutique villa, with four sumptuously designed rooms, is an atmospheric respite from the headiness of the Galle Fort.

Added to this 'Galle Fort portfolio' is number 25 Rampart Street. Each of these properties express the island's illustrious past in a modern Sri Lanka, certainly defining and highlighting the unique details that distinguish a Taru Villas' property from a plethora of aspirants!

"While these ancestral villas have seen many restorations over the years, I have always tried to retain and respect their sometimes quirky heritage characteristics, and original features and facades: I believe we have to deliver our hospitality and service in an authentic environment in order that guests can really immerse themselves and truly enjoy a destination," states Nayantara Fonseka (a.k.a. as Taru Fonseka) – Owner and Founder of Taru Villas.

She adds, "While the concept of Taru Villas is stylish simplicity and solicitous service, the theme and style of a beautiful building or setting can and should help to shape the uniqueness of that destination experience." All restorations which include architecture and complete interiors are by lifestyle guru Taru Fonseka herself, infusing the right sense of 'tropical island luxury'.

Taru Villas is an eclectic collection of 14 boutique villas and small hotels in Sri Lanka, each with their own character, style and charm. The people 'behind the brand' take pride and pleasure in ensuring the details that a sophisticated modern traveller seeks are found: tranquil and inspiring locations; comfortable, elegant surroundings; excellent food and beverage, including signature dishes made with the highest quality of ingredients inspired by Taru herself; and perhaps most importantly, genuine, discreet hospitality in authentic settings.

This is the Taru Villas' definition of 'Luxury'. Explore this collection of villas and boutique hotels in Sri Lanka; from the coconut estates of Negombo to the charming chaos of Colombo, and all the way down the sunny southern coast of Sri Lanka to the hinterlands of Yala. Experience local heritage combined with the best contemporary facilities and features designed to ensure a comfortable, memorable and even perhaps adventurous island holiday.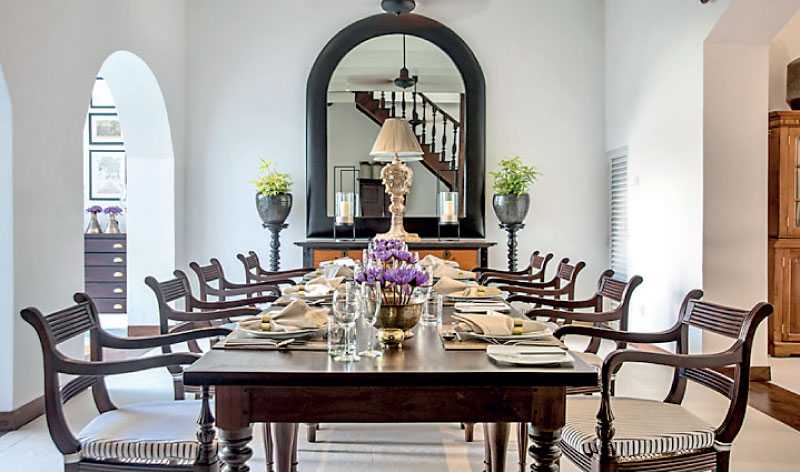 Lighthouse Street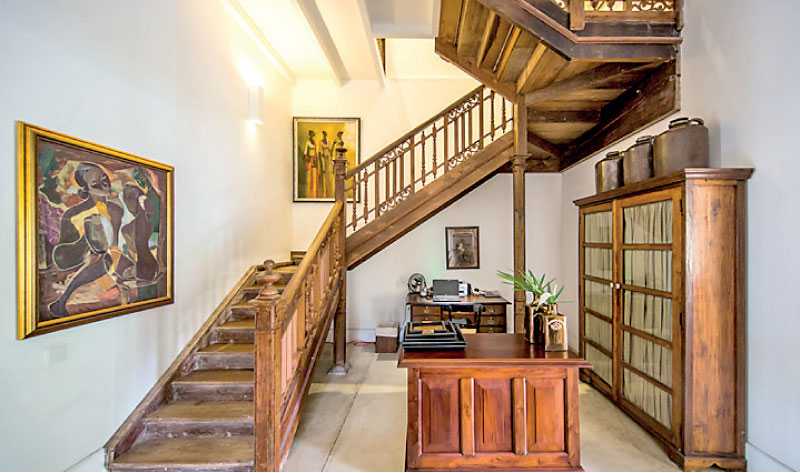 Rampart Street main staircase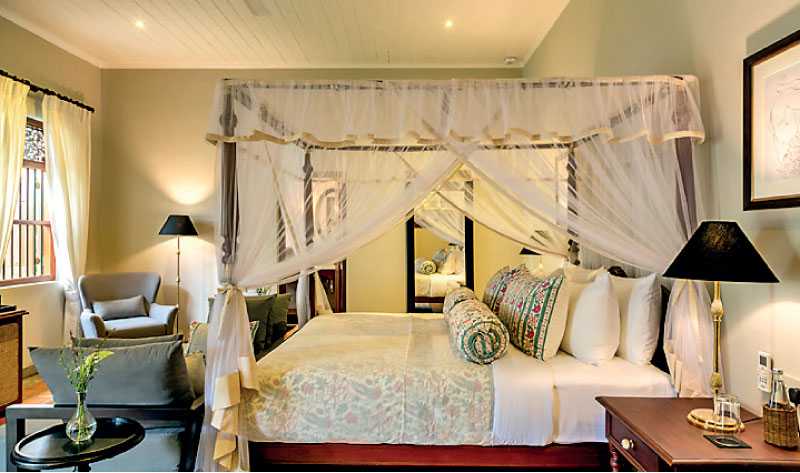 Riva superior room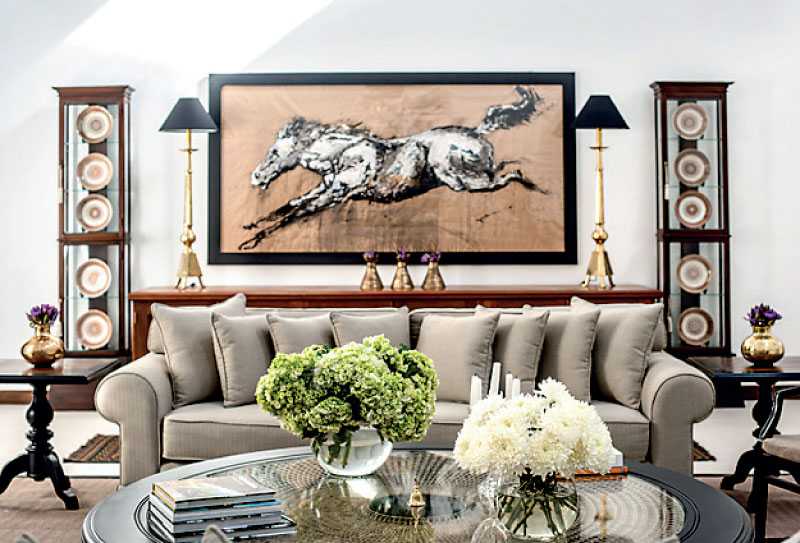 Lighthouse Street living area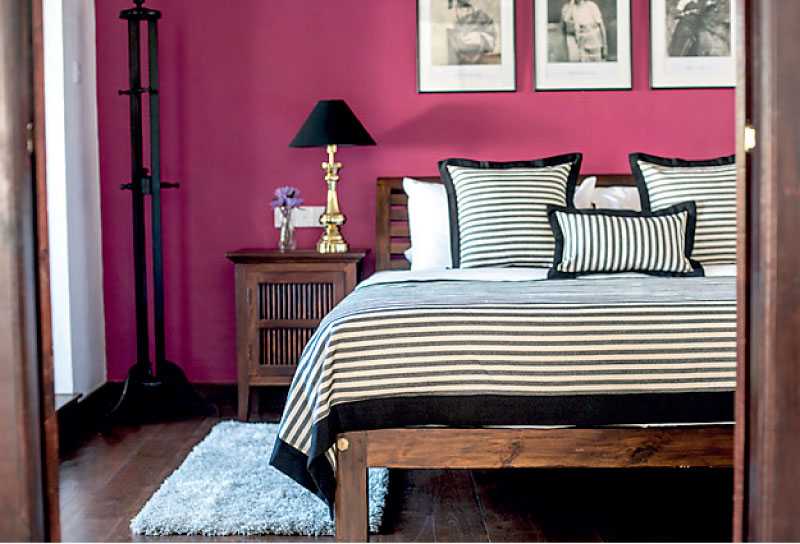 Lighthouse Street deluxe room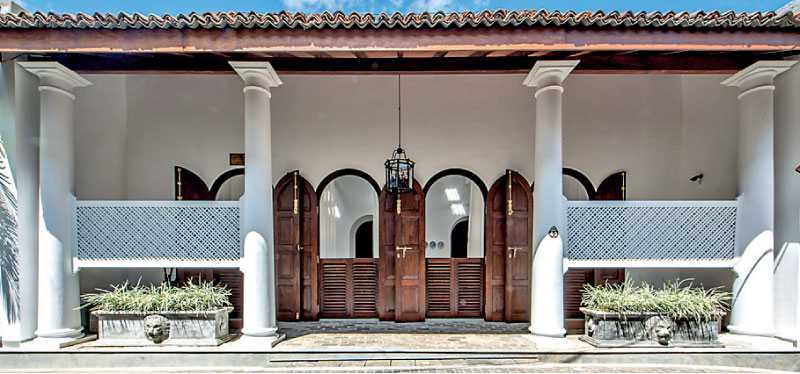 Lighthouse Street front facade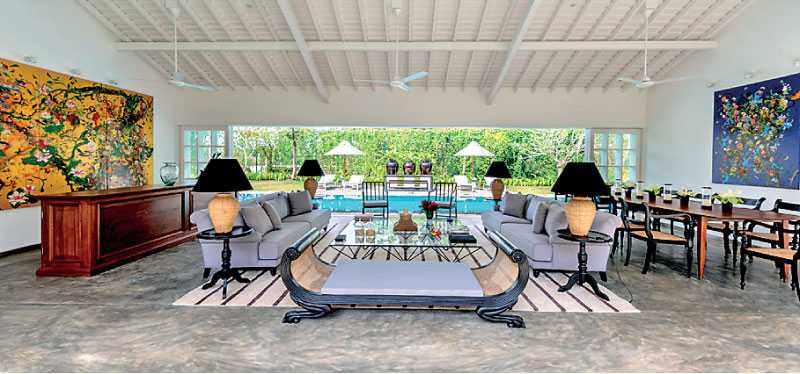 Leela Walauwwa

Leela Walauwwa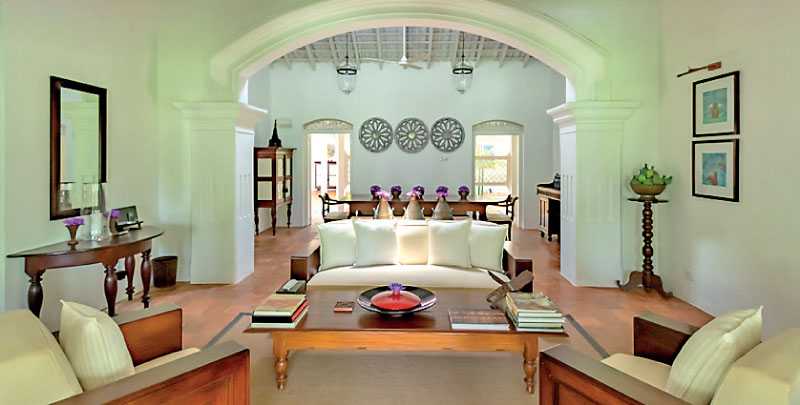 Walauwa Suite Rock Villa living and dining areas
---