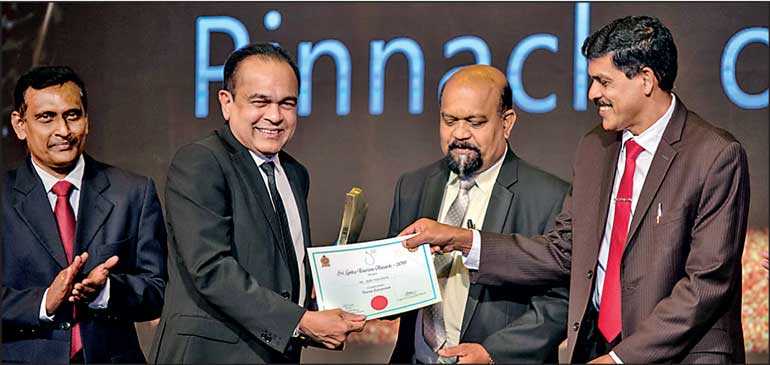 ---
Water Garden Sigiriya awarded Best Boutique Hotel at Sri Lanka Tourism Awards 2018
Ajith Wijeysekera was named the Entrepreneur of the Year while Water Garden Sigiriya was named the Best Boutique Hotel at the recent Sri Lanka Tourism Awards 2018.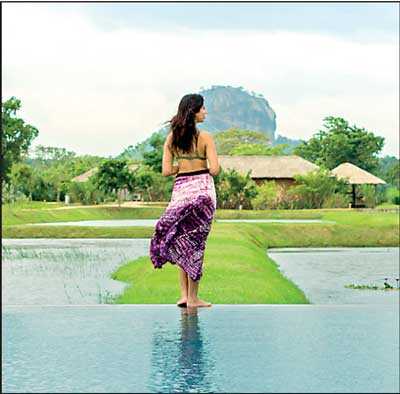 Water Garden - Sigiriya


The twin wins bookended an impressive year for veteran businessman and entrepreneur Wijeysekera. Best known for his iconic property, The Blue Water in Wadduwa, an address that comes with an illustrious history and claims cultural significance as architect extraordinaire Geoffrey Bawa's last act. Now Wijeysekera's latest venture and indubitably his most ambitious undertaking to date, Water Garden Sigiriya, has quickly become one of the hottest boutique destinations on the island. The industrious entrepreneur has also diversified into several related ventures and has even succeeded further afield with endeavours such as Union Apparel Ltd. and the Carlo Collection, a line of men's uptown fashion of Dilly & Carlo fame.

Water Garden Sigiriya is among the most recent luxury destinations on the island and in this short time has set the standard for luxury boutique hospitality across the entire sector. Considering the reception it has received both locally and internationally, it has exceeded all expectations. The immaculately appointed resort caters to a select clientele with an appreciation for the finer things in life. Thus every aspect of the boutique offering is carefully curated, especially for the luxe-loving traveller. As a getaway, Water Garden Sigiriya offers a mix of rustic escapism, refined luxury and affords endless opportunities for absolute indulgence. Among the destination's many highlights are the gorgeous natural landscapes, crisscrossed by numerous waterways nourishing a cornucopia of wild delights that pay homage to the royal pleasure gardens of old.

The Water Garden also offers a one-of-a-kind view of the Sigiriya Rock Fortress, framed by an endless spread of pristine countryside, with immaculately appointed villas scattered throughout a sprawling acreage.

The property is also a testament to the inimitable fluency of architect Channa Daswatte, Bawa's protege and successor. Here he officiates a marriage of wide open spaces and palatial abundance, side-by-side and in perfect harmony with the surrounding conservatory.

In fact, the response since its opening speaks to the destination's runaway success, with rave reviews from visitors who have come from as far as Peru, Latvia, Alaska and Suriname to name but a few. With a host of innovative new additions planned for the near future and the spirited drive of Wijeysekera continually striving for perfection, Water Garden Sigiriya will undoubtedly retain its allure as one of the island's most celebrated and visited destinations.