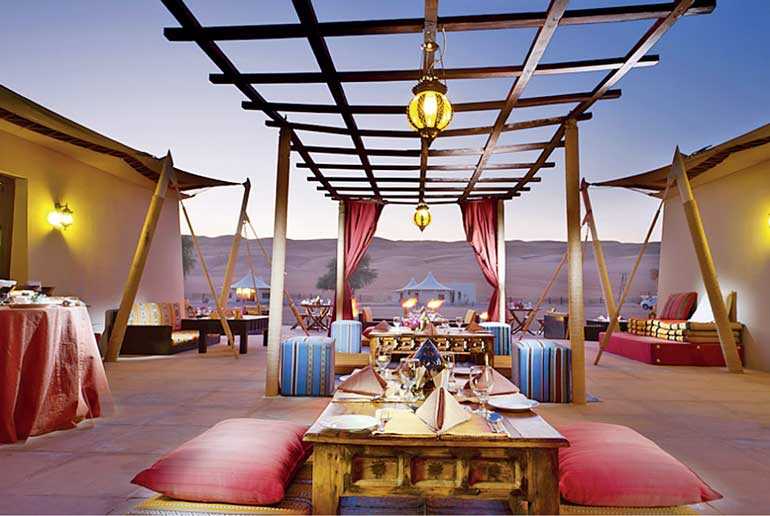 Desert Nights Camp – Al Wasil, Sultanate of Oman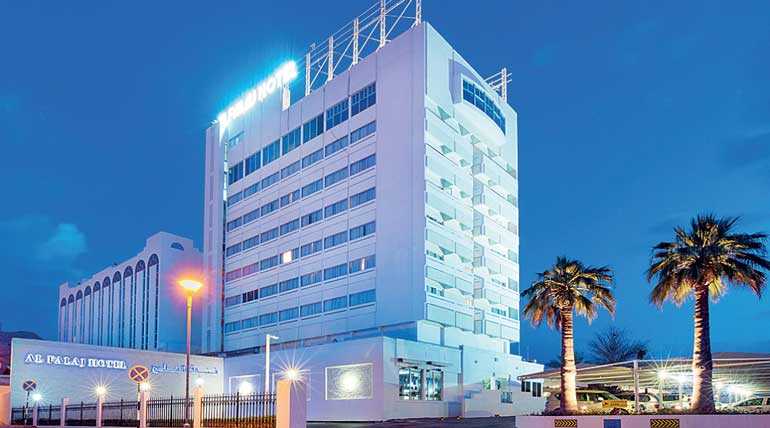 Al Falaj Hotel – Muscat, Oman
---
Leading hospitality chain Aitken Spence Hotels' Oman sector was recognised for their service excellence at the recently concluded Oman Leadership Awards 2019 with two of their General Managers being awarded as 'Oman's Best General Managers' in the 'Hospitality' category.

The company's Al Falaj Hotel General Manager – Hotel Operations and Sales Praveen George and Desert Nights Camp General Manager Anurin Jansen – Oman Hotels and Tourism Company SAOC, were acknowledged at the award ceremony at Crowne Plaza Muscat by CMO Asia.

CMO Asia is the only global network of executives from 110 countries specifically dedicated to high-level knowledge exchange, thought leadership and personal relationship building among senior corporate marketing leaders and brand decision-makers. Held as part of CMO Asia's 10th anniversary, the awards were endorsed by World Sustainability, World CSE and World Federation of Marketing.

A true trendsetter, Aitken Spence was the first Sri Lankan company to venture into hospitality services in Oman (2008), adding to its credentials of being the first to enter the Maldives (1993) and India (2007) in the same industry, creating avenues for international exposure for our skills.

Part of the company's prestigious portfolio of properties, Desert Nights Camp is the only luxury desert camp in Oman with 39 Bedouin-style tented luxury accommodation in 10 acres of golden sands in Al Wasil. Al Falaj Hotel is a renowned business hotel in Oman catering to the business and corporate segment of the market. Both hotels are differentiated by their unique offering, standing true to the Aitken Spence promise of delivering distinct experiences.

The award winners – George and Jansen – boast of three and eight years with Aitken Spence respectively and counts over 60 years in experience collectively.

Speaking of the achievement, Aitken Spence Hotels Middle East CEO Srinith De Silva commended the duo for their hard work and commitment to excellence. "It is indeed a proud moment to have our General Managers appreciated among the best in Oman. Both George and Jansen have worked tirelessly to achieve excellence in service quality at our properties in Oman, keeping the banner of Aiken Spence flying high beyond the shores of Sri Lanka," he said.

The awards are initiated to acknowledge those individuals who have achieved extraordinary success from innovative and effective people management and customer satisfaction practices in Oman. "It reinforces the quality of the experience and the development of our hotel brand in this region," asserted De Silva.

Aitken Spence Hotels manage two other properties in the Middle East, Sur Plaza in Sur and Al Wadi Hotel, located in the ancient maritime capital of Oman and home to the legends of Sinbad, Sohar. The company owns and manages 11 hotels in Sri Lanka including the famed 'Heritance' chain of hotels as well as Turyaa Kalutara, five resorts in Maldives with four under the 'Adaaran Resorts' and one, its latest property, under the 'Heritance' brand – Heritance Aarah; and Turyaa Chennai in India.