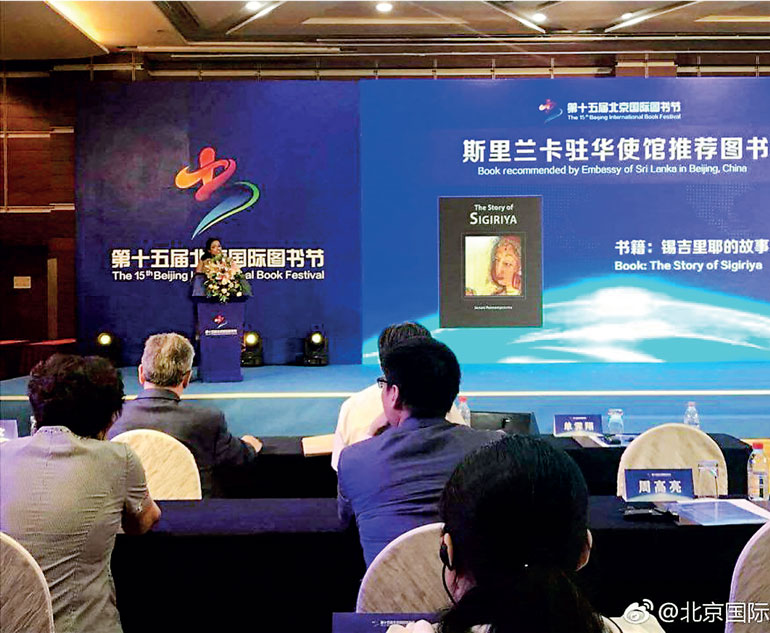 Sri Lanka Embassy in Beijing participated at the 15th Beijing International Book Fair that was held last week under the theme of "Colourful Dream of the Silk Road."

The book "The Story of Sigiriya" written by Senani Ponnamperuma was introduced to a Chinese group of book lovers.

On 24th August 2017, at the opening day of the Book Fair "The Story of Sigiriya" was presented on behalf of the Sri Lanka Embassy in Beijing by Ms. Inoka Weerasinghe, Third Secretary. She highlighted the Site guide and Sigiri frescos in order to enhance the tourist attraction towards Sigiriya. The Sri Lanka Mission in Beijing is currently endeavouring to translate some culturally important literature of Sri Lanka to Chinese language.