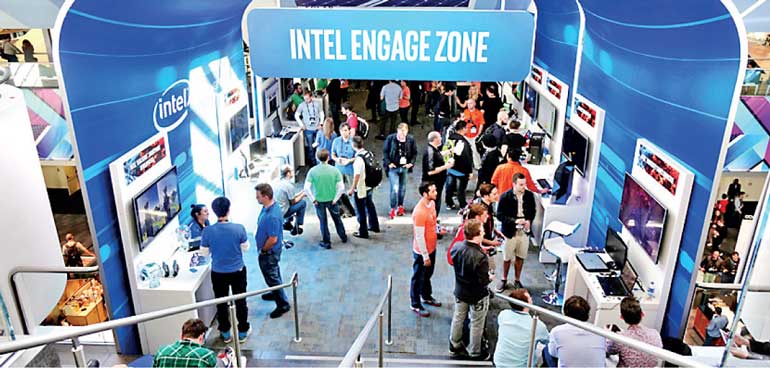 At the 2016 Game Developers Conference (GDC), Intel highlighted the benefits of the PC as the leading gaming platform and also outlined the opportunities for game developers to enable faster development of exciting new PC gaming experiences by leveraging Intel Coreprocessors, Intel Graphics, Intel RealSense technology and Thunderbolt 3.

Intel also unveiled the much-anticipated Intel NUC (code-named Skull Canyon) featuring a 6th Generation Intel Core i7 processor, Intel Iris Pro graphics and Thunderbolt 3. With Virtual Reality (VR) gaining in popularity, Intel announced the 'VR Ready' initiative to help people find the PC that works best for their VR experiences and reinforced the importance for making gaming more inclusive and harassment free with initiatives like AnyKey.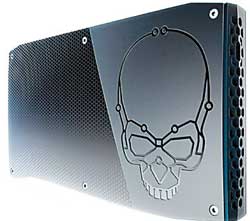 Earth's population has reached nearly 7.5 billion people – and 1.3 billion of them are PC gamers! The Intel Extreme Masters eSports tournament alone attracts 100,000 live spectators to an arena, with over a million additional online viewers/participants which showcases that the worldwide gaming has transformed into a serious business with strong growth potential.

Intel's newest advancements, including VR enhancements and innovations for game streaming at the GDC were ground-breaking. By creating better ways for players to connect with one another (while feeling even more immersed in the game environment itself) Intel is moving gaming to the next level and giving gamers a more interactive and inclusive experience – no matter who they are or where in the world they may be.


A new NUC for gamers

The new Intel NUC kit (Skull Canyon), a mini PC with a 45-watt, quad-core 6th Generation Intel Core™ i7 processor and Intel Iris Pro graphics, unleashes maximised performance for intense game play and intensive workloads. The Skull Canyon kit enables the do-it-yourself gaming enthusiast to easily create a highly customisable, transportable, and immersive experience, with vividly rendered, seamless 3D gameplay.


Getting 'VR Ready'

Introducing new technologies—like VR—imposes new demands on the entire computing platform. Components such as the CPU, GPU, storage, memory, I/O, display, and audio must work together seamlessly to create a great user experience. Intel is working closely with our OEM partners at Oculus and Valve to make a broad set of tested, VR-capable systems available. Intel has also launched 'VR Ready', an initiative to help gamers find the right PC for the VR experience they want to enjoy.


Intel RealSense technology

Innovation happens on the PC platform first, and at this year's GDC Intel showed developers and partners how to take full advantage of Intel's RealSense technology: native background removal; video chat with background removal in games; scanning, manipulating, and importing objects into games; and creating characters from 3D scans of players serve to enhance and customise the gaming experience.