---
Alleges move is destructive whilst industry still struggling from double whammy of Easter Sunday attacks and COVID-19 pandemic
Fumes against throwing out private sector representation in Boards of three entities – Tourism Development Authority, Tourism Promotion Bureau and Conventions Bureau
Insists representation as tourism is private sector driven and as sole investor and promoter as well as main contributor to Tourism Fund via TDL and part of embarkation tax
Claims private sector was not consulted properly
Charges changing Act is to benefit few officials and not industry or 3 million people dependent on it
Says existing Act is not a hindrance to achieve President's future goal of 7 million tourists and $ 10 b revenue
Recalls promotion to develop China as major source market was done when tourism was under Basil Rajapaksa with existing Act
---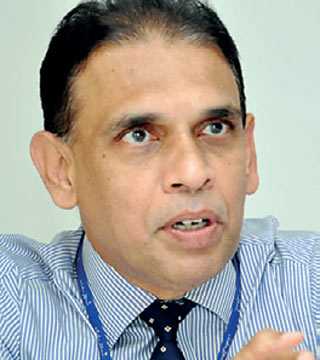 SLAITO Secretary Nalin Jayasundara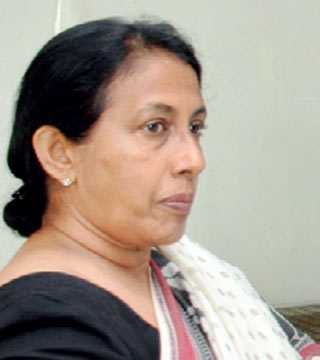 THASL CEO Amal Goonetilleke -
Pix by Lasantha Kumara
The private sector on Friday voiced their strong opposition to replace the existing Tourism Act with a new one, saying it will be destructive and untimely whilst there had not been proper consultation.

At a joint media briefing, the Tourist Hotels Association (THASL) and the Sri Lanka Inbound Tour Operators (SLAITO) made a compelling case against the dangers of changing the existing Tourism Act at the present moment sans proper consultation as well as serious repercussions of the proposed new legislation.

Last week the Cabinet approved a proposal by Tourism Minister Prasanna Ranatunga to amend the Tourism Act and bring three institutions – Sri Lanka Tourism Development Authority (SLTDA), Sri Lanka Tourism Promotion Bureau (SLTPB) and Sri Lanka Conventions Bureau (SLCB) under a single new entity – Sri Lanka Tourism Authority (SLTA).

Sri Lanka Tourism Chairperson Kimarli Fernando said the consolidation of three institutions into one was a proposal contained in 2021 Budget presented by Prime Minister and Finance Minister Mahinda Rajapaksa.
However, the officials of THASL and SLAITO insisted there was no need to change the existing Act apart from it being untimely given the crisis faced by the industry. They also said the existing Act does not hinder desired private sector supported tourism development and marketing but gives due recognition to private sector via representations in the three institutions.

THASL Vice President and Colombo City Hotels Association President M. Shanthikumar said private sector has invested substantial amount of money to build and operate hotels and improve the travel infrastructure whilst THASL CEO Amal Goonetilleke put the figure as Rs. 3 trillion to date.

"For some reason they (Sri Lanka Tourism) want to change the existing Act and get rid of private sector participation in the Boards of three institutions. This will cause a huge damage to the industry which is still struggling to recover from double whammy of Easter Sunday terror attacks of 2019 and the ongoing COVID-19 pandemic," Shanthikumar said.

He said in fact these three institutions should continue to extend their support for an early and lasting revival of the tourism sector rather than excluding the private sector and stifling desired growth.

Goonetilleke stressed that reviving the industry is the most burning issue at the moment and not changing the Act in a bid to put private sector out.

"We need to save jobs, woo more tourists, help private sector with support etc. In fact private sector being represented in these institutions has helped to ensure proper checks and balances as well as ensure proper development of the tourism sector right throughout," she pointed out.

"This sudden and rushed move also comes without proper consultation of the private sector. We are totally against the move," she said, adding that changing the existing Act is "destructive".

SLAITO former President Devindre Senaratne said via industry representation these institutions have benefited from private sector experience, knowledge and insights. He recalled that the existing Tourism Act was mooted after consensus and via Tourism Development Levy (TDL) of 1% of turnover was to ensure tourism development and marketing does not burden the Treasury.

"Changing the Act will spoil long effected measures," he said, adding that the industry the existing Act was not a stumbling block to expand the industry from 500,000 tourist arrivals to 2.3 million until 2018 and increase the earnings to $ 4.5 billion.

SLAITO President Tilak Weerasinghe said prior to COVID pandemic, Government had plans to increase earnings to $ 10 billion via 7 million tourists. "The private sector back this goal and the present Act is not a hindrance to achieve the targets set by President Gotabaya Rajapaksa in his strategy document 'Vistas of Splendour'."

Weerasinghe said that via the TDL the contribution by the private sector is over Rs. 6 billion to date. Earnings per person per night was increased from $ 64 dollars to $ 118 per person and number of tourists grew from 500,000 to 2.3 million.

SLAITO Committee Member Nalin Jayasuriya said all private sector associations are of the view that the Act should not be changed.

The THASL and SLAITO officials said the allegation by Sri Lanka Tourism Chairperson Fernando that from 2007 the private sector had not contributed to tourism growth was a blatant lie.

"From 2009 to 2015 when tourism came under Basil Rajapaksa. TDL funds were used to promote China as a key market. We have no issues with the Government. Basil Rajapaksa as Minister during the previous regime gave the fullest backing and we are very grateful for that," they added.

It was also pointed out that certain promotions were held back not because of private sector but public sector issues," they said, adding that the private sector did not prevent the three institutions when it comes to promotion. It was also emphasised that the previous campaign was done after the existing Act was implemented and even the present planned global campaign of $ 59 million was approved under the current Act.

"SLAITO and THASL members are the people who bring tourists to Sri Lanka via their own promotions in the absence of national campaign and other associations such as guides etc benefit. We spend Rs. 2 billion annually to promote the destination on their own collectively," said Jayasuriya.

"There can be thousands of dependents and engaged in tourism industry but the organised private sector is the biggest investor and employer and contributor. It should be represented in the decision making process. Rightfully the existing Act recognises the role of these organised private sector associations and going forward too they must be represented on the Boards of three institutions," the officials of THASL and SLAITO emphasised.

SLTPB Board has six private sector representatives. SLTDA has a majority from Government sector as regulator. "At present both are well constituted and there was no need," it was pointed out.

The two organisations last week wrote to Tourism Minister Ranatunga expressing their concerns and objections and awaiting a response. They have also requested a copy of the draft new Act, inputs for which had been from the United Nations Development Program as well as funding though not consulting the private sector.

"The Boards of SLTDA and SLTPB were in the dark. This is a complete breach of trust. Any change must be to the betterment of three million dependents and not a few officials. We do not know what the agenda but the move is disruptive," THASL and SLAITO said.

"Tourism is a 100% private sector driven. How could public sector thinking drive such an industry? Sans private sector representations, money via TDL can be misused, wrong decisions may be taken," they argued.

It was stressed that after the reopening of the airport on 21 January, there had been nearly 10,000 tourists and it was due to the private sector efforts without any State spending on promotion.

Both THASL and SLAITO recognised the need to merge the back office functions or administrations such as HR, finance, IT, legal or be conducted as shared services to improve efficiency.