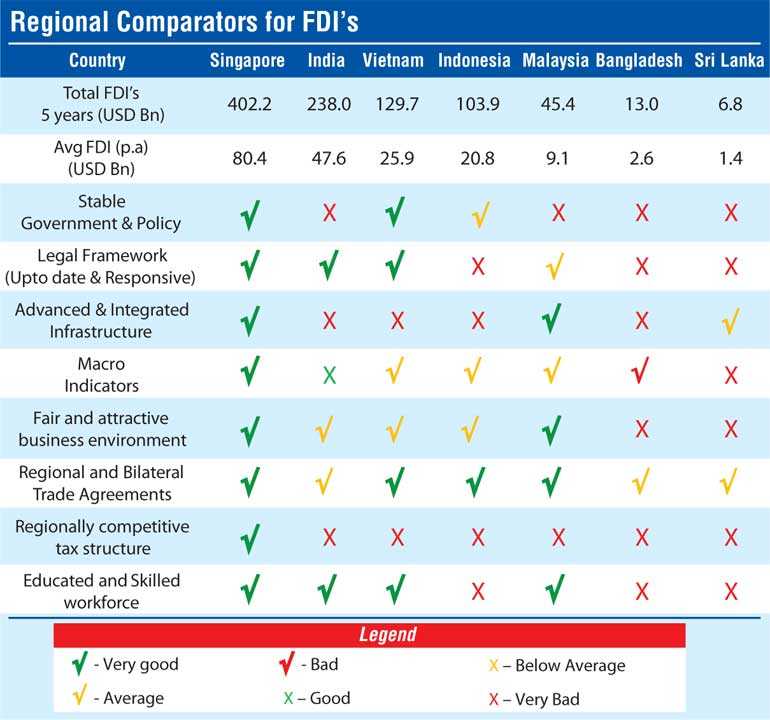 ---
Top investor and fund manager says biggest pain point which influences lack of FDIs is non-conducive policy
Moots Task Force similar to that successfully curbed spread of COVID-19 to accelerate policy reform rollout
Says fiscal constraints would require deferring capex-heavy infrastructure development hence FDIs can only be drawn by policy reform in short to medium term
Lists eight key factors which Govt. must urgently and seriously focus on via policy reforms
Says given COVID-19 pandemic impact, ideal time to implement actionable policy to improve attractiveness of Sri Lanka for FDIs
Welcomes Govt. renewing focus on primary sector by allocating resources towards large-scale agriculture projects, crop farming for purpose of import substitution and drive to develop local industries
---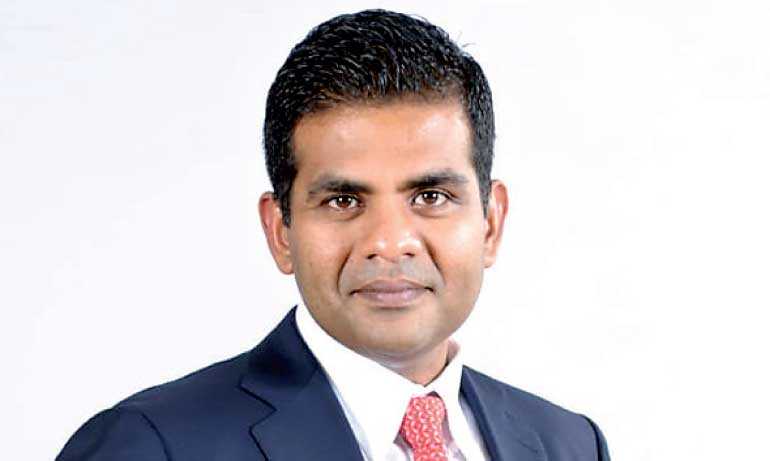 Hardy Jamaldeen
---
Using COVID-19 impact as an opportunity, the importance of the Government via a Task Force identifying and implementing urgent policy reforms critical to increase Foreign Direct Investments (FDIs) and spur economic growth is being strongly recommended by a top investor and fund manager.

"The COVID-19 Taskforce set-up to curb and mitigate the spread of the novel coronavirus has been effective. A similar taskforce should be set-up to fulfil the policy reform mandate in a short space of time," recommends Hardy Jamaldeen, a finance professional with over 20 years of experience and a seasoned commercial property investor, advisor and fund manager.

"The time is now to proactively seek out policy reform by putting in place the people, comprising of public sector officials, private sector practitioners and industry think-tanks to formulate, amend, and finally implement actionable policy to improve the attractiveness of Sri Lanka as a key FDI destination in the region," he stressed.

"Given the impact and post-COVID-19 Sri Lanka has got an ideal opportunity to attract high quality FDIs," said Jamaldeen, who is the Founding Managing Director of Steradian Capital Investments Ltd. and Executive Director of Lanka Realty Investments PLC as well as a Director at Sri Lankan multinational Hayleys PLC among others.

He stressed that the biggest pain point which influences the lack of FDI's was the non-conducive policy.

"Policy reform will serve as a critical enabler that will set-in place the appropriate ecosystem to attract FDI's into Sri Lanka. Critical cogs in the wheel of FDI's will need to be identified, relevant policy streamlined and bottlenecks eliminated," pointed out Jamaldeen who has been directly instrumental in bringing in investments exceeding Rs. 7 billion into Sri Lanka.
A key lobbyist for real estate and investment reforms to attract FDI's into Sri Lanka, Jamaldeen lists eight key factors which the Government must urgently and seriously focus on via policy reforms.
Stable Government and policy

Legal framework

Advanced and integrated infrastructure

Macro indicators

Fair and attractive business environment

Regional and bilateral trade agreements

Regionally competitive tax structure

Educated and skilled workforce
He opined that infrastructure development is considered as an important factor to draw FDIs but given the COVID-19 impact, the Government doesn't have the fiscal space nor the financial muscle to carry out heavy capital expenditure.

"The majority of the factors that need to be aligned in order to facilitate the flow of FDI's into Sri Lanka, whilst not being capex-heavy, is weighted greatly around policy reform," Jamaldeen emphasised.

"The thrust in the short to medium term should be to expedite the bringing online of the existing infrastructure projects that are currently funded and underway," said Jamaldeen, who is also an Executive Director of several real estate companies, focusing on commercial, residential and leisure property investment and development.

He noted a conducive fiscal environment at a latter point in time will allow Sri Lanka to actively carry out an infrastructure led growth.

"However, in order to further reinforce the economic impetus and positive spillover that is envisaged due to the development drive in infrastructure projects, it is vital to draw up a 10-year road map showcasing all potential investible infrastructure projects which can be showcased on a prioritised basis to both local and foreign stakeholders," he said.

"It is essential that this road map is endorsed by all parties concerned to ensure continuity of such projects in the event that a change in regime is to take place. This will showcase further stability to prospective investors," suggests Jamaldeen who is a Fellow of the Association of Certified Chartered Accountants, UK and holds a degree in Engineering and Business from the University of Warwick, UK.

Whilst making key recommendations for the way forward Jamaldeen also commended the Government for renewing its focus on the primary sector by allocating resources towards large-scale agriculture projects, crop farming for the purpose of import substitution and the drive to develop local industries.

"This is the first port of call to bring in FDI's alongside improving the technical expertise of local partners," emphasised Jamaldeen.

"The building of enablers to bring in FDI's into the primary and secondary sectors will need to cascade towards attracting FDI's into the tertiary and quaternary sectors. The achievement of which, will lay the platform for Sri Lanka to be a key player in global, bilateral and multilateral trade whilst achieving economic and financial independence," he pointed out.