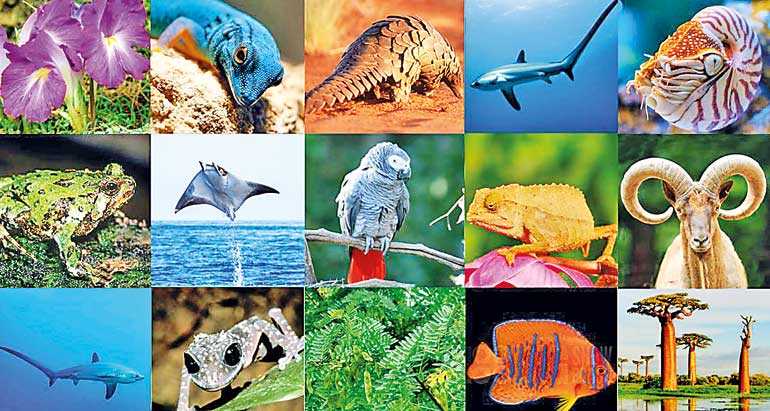 Former Maldivian President calls on people of all countries to visit Sri Lanka
A key global conference discussing sustainability of trade in wildlife scheduled in Colombo has been moved to Geneva, Switzerland following the Easter Sunday terror attacks in Sri Lanka.

The 71st meeting of the Convention on International Trade in Endangered Species of Wild Fauna and Flora (CITES) Standing Committee, the 18th meeting of the Conference of the Parties, and the 72nd meeting of the CITES Standing Committee were to be originally held in Colombo from 23 May to 3 June. The events would have brought in over 2,000 foreign delegates and was to be a big boost for tourism. Following the Easter Sunday terror attacks on three churches and an equal number of five-star hotels that killed 254 people including nearly 50 tourists, CITES events were postponed pending a final review of the location.

Early this week, CITES Secretary-General Ivonne Higuero announced a decision was made to shift the conferences to Geneva, and they will be held from 16 to 28 August.

"This conclusion was reached after a consultation process with the CITES Standing Committee where they expressed their security and other concerns, and after careful consideration of the report of the mission of the United Nations Department of Safety and Security to Sri Lanka to assess the security situation on the ground, and discussions with the Sri Lankan Government," Higuero said in a statement.

The choice of the new venue is in line with the affirmation of the Parties in Resolution Conf. 17.2 on Financing and the costed program of work for the Secretariat for the triennium 2017-2019.



The statement expressed heartfelt gratitude for the Government for their understanding in this most difficult moment in the history of the Convention. "It has been a very distressing time for all concerned," it added.

In its earlier announcement soon after the Easter Sunday attacks, CITES expressed its compassion for the people of Sri Lanka for the impacts of the heinous acts committed in their country on 21 April.