Secures $400m from RBI under its SAARC SWAP facility

Says assistance will boost investor confidence, in negotiations for further $1 b

Revives action to issue sovereign bond, obtain term loans and discuss credit lines in 1Q

Monetary Authority ready to meet $1b debt repayment on 15 January
The Central Bank is focusing on boosting its reserves with a $400 million swap arrangement with the Reserve Bank of India (RBI) under its South Asian Association for Regional Cooperation (SAARC)swap facility and negotiating for a further $1 billion from the same source to boost reserves ahead of debt repayments expected to start next week.

The Central Bank has also requested a further bilateral SWAP arrangement of $1 billion between the RBI and the Sri Lankan monetary institution which is under consideration. With the swap arrangement the Central Bank exceeds the $350 million needed to repay a $1 billion sovereign bond repayment that is scheduled for 15 January. Funds from Hambantota port and leftovers from a $1 billion from China Development Bank provided $650 million, Central Bank officials said earlier.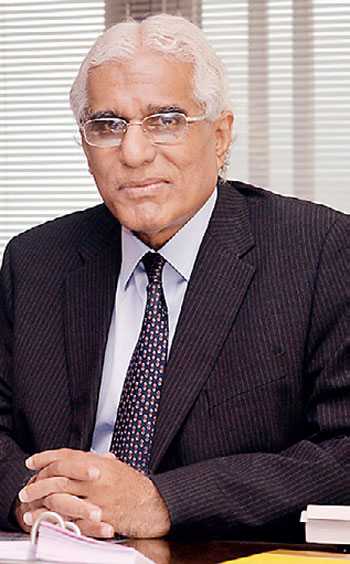 Central Bank Governor Dr. Indrajit Coomaraswamy
"The RBI's very rapid and timely assistance will serve to boost investor confidence by supporting Sri Lanka to maintain an adequate level of external reserves while accommodating outflows related to imports, debt servicing and, if necessary, support for the currency to avoid disorderly adjustment," the Central Bank said in a statement.
The Central Bank acknowledged the "very active role played" by the Government of India, the Sri Lankan High Commission, in Delhi, and the Indian High Commission, in Colombo, in facilitating the swap arrangements.

The Central Bank in its Road Map outlined plans to improve the quality of its reserves and prepare for a $1 billion International Sovereign Bond repayment on 15 January. In 2019 Sri Lanka has $5.9 billion in total foreign exchange public debt repayments, of which $2.9 billion will need to be raised by the Central Bank.

Governor Dr. Indrajit Coomaraswamy had outlined plans in October for banks including Bank of Ceylon and People's Bank to borrow to support debt repayments and bolster reserves. But the political turmoil sparked on 26 October resulted in the plans getting derailed. By early January reserves had dropped to $6.94 billion but the Central Bank was confident they could increase reserves.

"With the end of the delays related to the political developments in the country, the Government and the Central Bank have also already revived action to issue international sovereign bonds, obtain term loans and negotiate credit lines through the State banks on behalf of the Government. It is expected that these operations will be completed in 1Q 2019."

The International Sovereign Bond is expected to be valued at $1 billion or more, Dr. Coomaraswamy said, with the monetary authority concentrating on getting approvals and other administrative requirements ready to move quickly when the market is right. The Central Bank will also pursue Panda and Samurai bonds, as well as swaps with the Reserve Bank of India and the People's Bank of China, as announced earlier.

Given the importance of improving reserves, the Central Bank earlier this month decided to limit foreign investment in rupee bonds to 5% from the previous 10% in an effort to improve reserve quality. Out of the current reserves, only $900 million is defined as short term money, which is in line with Central Bank efforts to encourage long term funds, such as ISBs and syndicated loans, which will remain for a year or longer to meet debt repayments, officials said.