---
Six tax Acts to be revised including Inland Revenue, VAT and NBT
Govt. hopes changes will boost growth recovery
PM submitting proposal says taxes will be simplified
Cabinet approved introducing 'biz friendly' taxes in Nov. in line with election pledges
---
By Asiri Fernando
---
The Cabinet this week approved revising six Acts on taxes, including the Inland Revenue Act and the Value Added Tax Act with the aim of simplifying taxes to aid in the post-COVID-19 economic revival and improve the business environment in line with promises made in the run up to elections.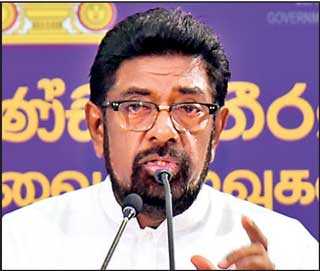 Cabinet Spokesman Keheliya Rambukwella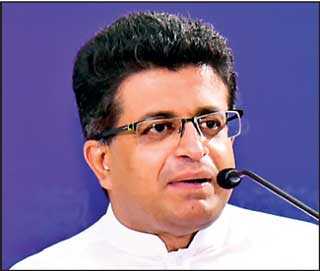 Co-Spokesman Udaya Gammanpila
Co-Spokesman Ramesh Pathirana


Prime Minister Mahinda Rajapaksa in his capacity as the Finance Minister proposed to table the draft bills prepared by the Legal Draftsman in Parliament after publishing them through a Gazette. The six Acts include the Inland Revenue Act, Value Added Tax Act, Financial Act No. 35 of 2018, National Building Tax Act No. 09 of 2009, Economic Services Fees Act No. 13 of 2006 and Port and Aviation Development Tax Act No 18 of 2011.

The Cabinet, hopeful of the economy returning to normalcy in the second half of 2020 have approved proposals made by the Minister of Finance.

The decision follows a proposal submitted by President Gotabaya Rajapaksa in November 2019 to simplify the tax system.

The Cabinet approval, which was given in the very first meeting after President Gotabaya Rajapaksa was elected promised "the introduction of a simple, yet accountable, efficient tax methodology that would be a tailor-made application for all stakeholders in the economy, including consumers, entrepreneurs as well as tax payers", Cabinet Spokesman Keheliya Rambukwella told reporters.

The Government hopes that the tax reforms will give incentive to businesses that have been badly hit by COVID-19 to expand. Economic growth in the first quarter contracted by 1.6% despite the COVID-19 curfew only being in effect for about 10 days.

Growth in the second quarter is projected to have slowed by much more by rating agencies with some predicting a double digit decline. The Central Bank last week warned that a strong rebound was essential in the fourth quarter for Sri Lanka to prevent minus growth for 2020 but expressed optimism that the economy was returning to normal since the third quarter.

However, analysts have also warned against tax revisions that will reduce public revenue drastically pointing out that Sri Lanka's Budget deficit for 2020 could be as high as 9%.

The Census and Statistics department is expected to release the second quarter results in the coming weeks.