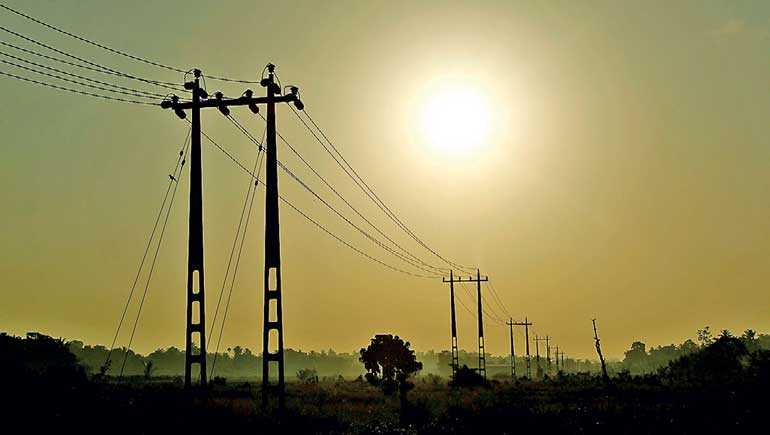 Signs procurement agreement to meet supply gap
Ace Matara signs agreement to add 20MW, supply expected end of this week
Asia Power expected to sign this week
LOIs issued for supplementary power producers
By Chathuri Dissanayake

Ceylon Electricity Board (CEB) yesterday signed a power purchase agreement with one independent power producer to the grid, while issuing a Letter of Intent (LOI) for three successful bidders in supplementary power tender, highly placed sources confirmed.

According to sources, the CEB signed procurement agreement with Ace Matara to add 20MW and has invited Asia Power which has capacity for 50MW and is likely to sign the purchase agreement as well. Ace Matara has been requested to get the plant running and connect to the grid as soon as possible, where CEB officials hope to have 20MW added to the supply by the end of this week.

The CEB received Cabinet approval in 2018 for the proposal to purchase power from Ace Power Generation Matara and Asia power for a period of three years. The Public Utilities Commission of Sri Lanka on Saturday gave approval last week to purchase 100MW of supplementary power to meet the short fall, Daily FT learnt.

All three successful bidders for Supplementary Power, V power, AlTaaqa Energy Services and Agrekko have been sent LOIs for power procurement, the Daily FT learnt.

However some of the producers may take as long as 30 days to supply power to the grid due to time required to set up the plants in locations as per tender conditions.

The CEB now needs close to 350 MW of electricity to meet the increasing demand during peak time, but it is not immediately clear if all bidders for supplementary power tender will enter into procurement agreements to supply electricity to the grid due to the delay in awarding the tender.

The Power Energy and Business Development Minister Ravi Karunanayake earlier announced that the tender on supplementary power was cancelled following Cabinet decision.

As per minutes recorded of the decisions made on 6 March Cabinet meeting seen by Daily FT, the Cabinet was informed by Karunanayake that the Ministry does not intend to purchase power on short term basis as per decided on 22 January. The changes had resulted in the delays in procurement which lead to the current shortfall of power in the absence of new power-plants commissioned to add to the grid in the last 10 years.