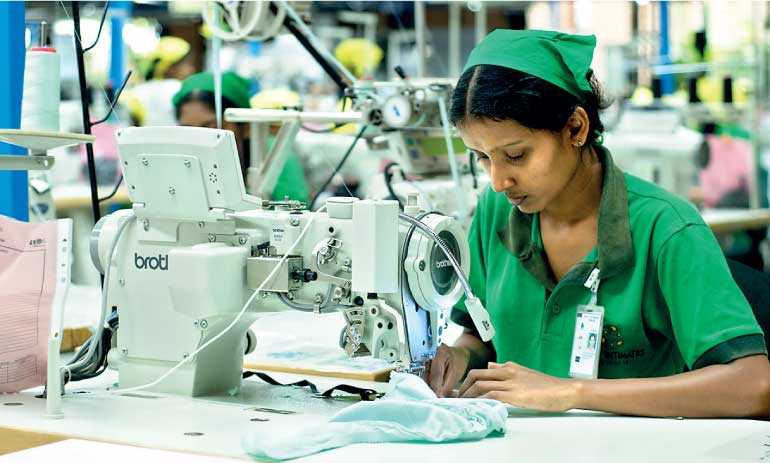 ---
JAAF says no August and September orders, usually finalised in June
In 2019 industry earned $ 900 m during fall season
Concerned by revenue impact, but hopeful orders will return for Oct.
Discussions with Govt. on concessionary COVID-19 funding still ongoing
In 1Q garment revenues dropped 15.2% to $ 1.16 b, March saw 40.6% decrease to $ 294 m
---
By Uditha Jayasinghe
---
The apparel industry yesterday voiced concern over the absence of fall season orders for August and September, which are usually locked in by June, and warned it could prolong the COVID-19 impact on the industry and deepen revenue losses.

Joint Apparel Associations Forum (JAAF) Secretary General Tuli Cooray acknowledged that no orders had been forthcoming for the fall season.

In August 2019 the industry earned $ 473 million, which was an increase of 6.62% from the

$ 444 million earned the previous year. Of this amount $ 215 million was from the US and $ 199 million from the European Union.

In September last year the industry earned $ 427 million despite lower demand from the US. Overall, JAAF estimates the sector will see a reduction of 30%-40% in revenue for 2020.

"It is all due to COVID-19, nothing else. By this time companies would have been doing pre-booking and even dispatching sale samples under normal circumstances but all orders have stopped.

Many companies are retuning to work, though not at full capacity and we were hopeful of seeing fresh orders coming during the fall season but this has not happened. We are now hopeful that things will pick up from October onwards," he told Daily FT.
The demand side impact on the apparel sector has been significant, Cooray noted but was optimistic that with the US and European countries opening up more orders would flow in over the next few weeks.

He also pointed out that orders could also be impacted due to the difficulties faced by global retailers.

In the first quarter of 2020 garments exports recorded a 15.2% drop from $ 1.37 billion in the same period of 2019 to $ 1.16 billion this year. In March earnings from garments dropped 40.6% to $ 294 million from $ 494 million in March 2019, according to the most recent external performance report of the Central Bank. Overall earnings from textiles and garments reduced by 14.9% for the first quarter down to $ 1.25 billion from $ 1.47 billion in 2019.

The industry is still awaiting a response from the Government on concessionary funding from banks to cope with COVID-19 impact. Cooray said industry representatives had met with Small and Medium Business and Enterprise Development, Industries and Supply Chain Management Minister Wimal Weerawansa on Tuesday and remained hopeful of a positive response from the Government.

"We are optimistic of the Government's decision to increase the Central Bank's refinance programme to Rs. 150 billion from Rs. 50 billion and that apparel companies will be covered by this expansion. We understand that the Government has to focus on helping the entire economy and not just the apparel sector so we will continue discussions and hope this will be resolved," he said.

The industry wants to utilise the emergency COVID-19 refinance scheme towards payment of the employees' basic wage for the months of April to June. The industry had made a request to the Government to support them with short term funding to meet basic overheads such as payment of 50% of the salary per month for two months to those who are not able to come to work to factories that employ less than 3,000 at 4% interest. A request was also made for the deferment of EPF/ETF payments.