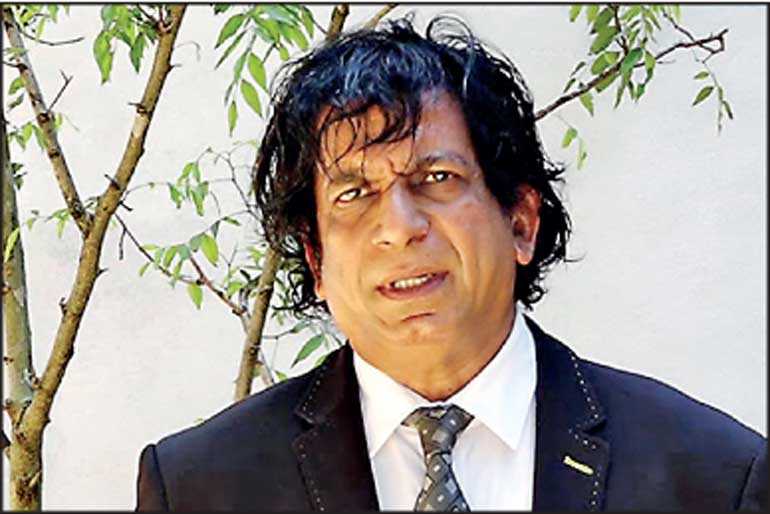 Attorney General Dappula de Livera
Rehabilitation regulations meant to de-radicalise suspects holding violent extremist religious ideologies
To be promulgated under Section 27 of PTA which comes under Defence Minister
Move to issue regulations comes as ambiguity remains over who holds Defence portfolios
By Chandani Kirinde

The Attorney General (AG) yesterday approved the draft rehabilitation regulations for de-radicalisation of suspects from holding violent extremist religious ideologies.

The regulations which are to be promulgated under the Prevention of Terrorism Act (PTA) were approved subject to amendments.

The regulations will be promulgated under Section 27 of the PTA, the Daily FT learns.

Section 27 gives the Minister in charge of the subject of Defence, under whose purview the PTA comes, to make regulations for the purpose of carrying out or giving effect to the principles and provisions of this Act and come into effect on the day the regulations are published in the Gazette on a date as specified in the regulations.

Such regulations must be "as soon as convenient after its publication in the Gazette be brought before Parliament for its approval".

The move to promulgate the regulations under the PTA comes as ambiguity remains as to who holds the post of Defence Minister in the present Government as the 19th Amendment to the Constitution enacted in February 2015 prohibits the Executive from holding any ministerial portfolios. Prior to the enactment of the 19th Amendment, the Defence portfolio was held by the President.
When President Gotabaya Rajapaksa appointed his Cabinet soon after his victory in last November's Presidential Election, the Defence portfolio was not allocated to anyone and instead he appointed Chamal Rajapaksa as the State Minister for Defense.

Since then a Private Members Bill to enable the President to hold the Ministry of Defence and any other ministries was published in the Gazette to be presented to Parliament as a Private Members Bill by former MP Wijedasa Rajapakshe. However, it did not move beyond that stage.

31 State institutions including the Police Department, State Intelligence Service (SIS), Department of Immigration and Emigration, Registration of Persons Department, National Dangerous Drugs Control Board as well as the Telecommunication Regulatory Authority (TRC) were brought under the purview of the Defence Ministry by the subjects and functions Gazette issued by the President, even though there is no clarity on who the Minister in charge of the subject is.