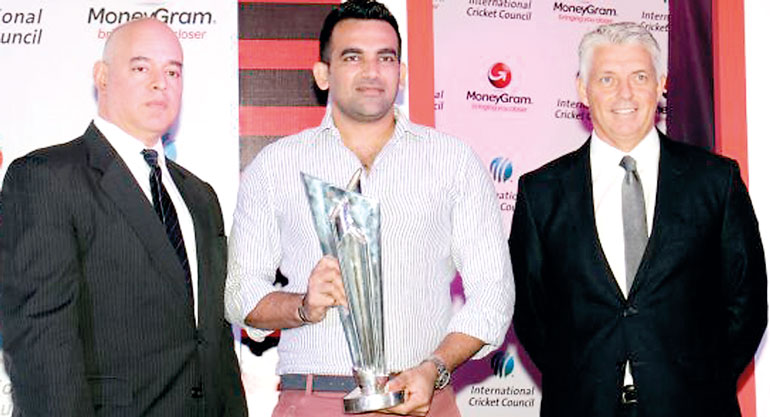 Zaheer Khan, the former India pace bowler, on Monday (11 January) picked India as a firm favourite to win the ICC World Twenty20 2016. Zaheer was confident the host nation would use the subcontinent conditions to maximise its chances in the tournament that will be played across eight Indian venues from 8 March to 3 April.

"I am sure India will come out with flying colours. Though the format is T20, it is to be played in the subcontinent. Spin can be a part of it and the ability to play spin well can be an advantage," said Zaheer. He was speaking as ICC and Moneygram announced an eight-year deal which confirms MoneyGram as an event partner for ICC events from 2016-2023.

India is drawn in Group 2 along with Pakistan, New Zealand, Australia and the winner of Group A (Bangladesh, Netherlands, Ireland and Oman) from the group stage of the tournament. South Africa, England, West Indies and Sri Lanka, the defending champion, are in Group 1, along with the leading team from Group B of the group stage (Zimbabwe, Hong Kong, Scotland and Afghanistan).

Zaheer, who played 92 Tests and 200 ODIs, felt the dynamic nature of the T20 format had brought changes in the other formats as well. "There have been lot of changes which add excitement to the game. There have been a lot of innovations from the batters. On the whole the game has become dynamic. The impact of T20 can be seen in ODIs as well as in Test matches," he said.

He also went down memory lane, speaking about his contribution in the ICC World Cup 2011, which India won at home. He claimed 21 wickets to be the joint highest wicket-taker of the tournament.

"Playing in the World Cup is special. It's right up there as in your career you play very few World Cups. Playing in front of the home crowd and winning it in 2011 makes it something special."

India starts its ICC World Twenty20 2016 campaign on 15 March, taking on New Zealand in Nagpur in the opening match of the Super 10s stage.
---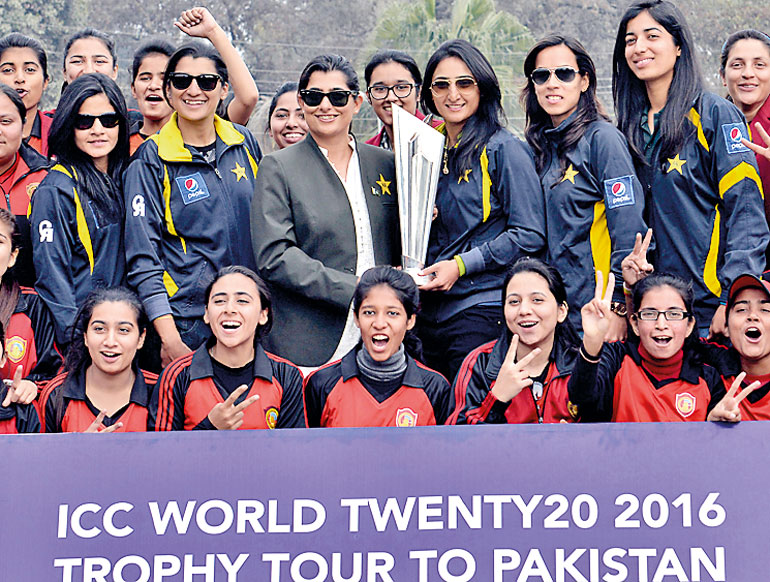 Pakistani women cricketers pose for a photograph with the ICC 2016 World Twenty20 trophy during a ceremony in Lahore on 12 January. The International Cricket Council (ICC) 2016 World Twenty20 trophy has reached Pakistan for a two-day tour. AFP PHOTO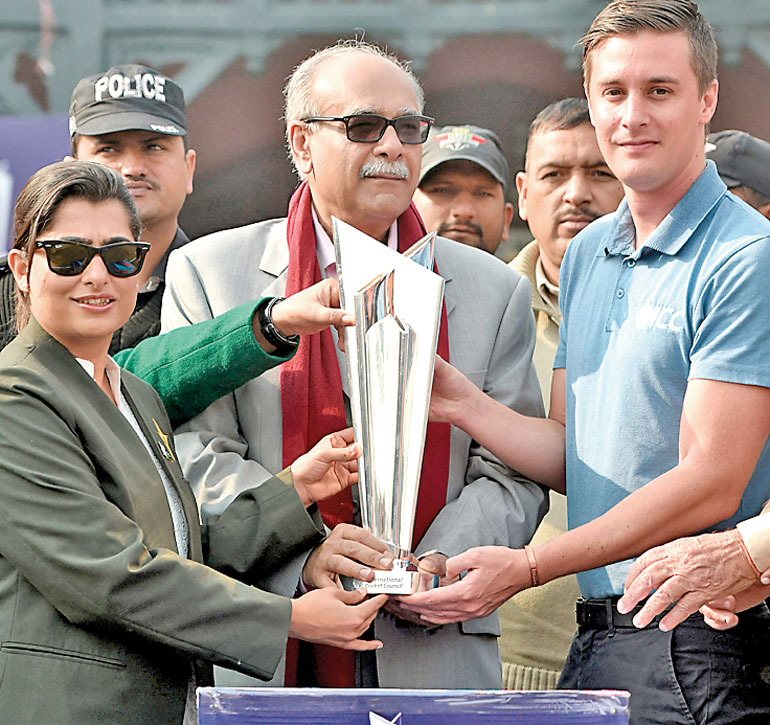 Pakistan Super League (PSL) chairman Najam Sethi (C) holds the ICC 2016 World Twenty20 trophy during a ceremony in Lahore on 12 January. The International Cricket Council (ICC) 2016 World Twenty20 trophy has reached Pakistan for a two-day tour. AFP PHOTO
World T20 trophy tours Pakistan
REUTERS: The ICC World Twenty20 2016 trophy was unveiled in a ceremony in Pakistan's cricketing hub Lahore on Tuesday (12 January) after it arrived in the country a day earlier for a two-day tour.

In the ceremony, held at Bagh-e-Jinnah, Pakistan's women cricket team captain Sana Mir, Chairman of Pakistan Cricket Board's Executive Committee Najam Sethi, Chief Operating Officer PCB Subhan Ahmad and Commissioner Lahore revealed the trophy.

Bagh-e-Jinnah Park is a famous cricket ground since 1885. The ground played host to Pakistan's first unofficial Test against the West Indies in 1948. Bagh-e-Jinnah became a Test venue when Pakistan took on India in 1954-55.

"We just came from South Africa and we head to Bangladesh tomorrow. My time here has been an incredible trip and I am thankful to body. Good luck to Pakistan in the World T20,"said ICC representative David Palmer.

Chairman of Pakistan Cricket Board's Executive Committee, Najam Sethi, said the world will take interest in Pakistan's performance if they perform well in the upcoming series with New Zealand.

"It will be a good test of our performance if we play well in New Zealand series. After that, God willing, when the World T20 takes place, everyone will be looking towards Pakistan's performance."

The trophy also made a stop at the Kinnaird College University before being brought to the Pakistan Cricket Board (PCB) headquarters, the Gaddafi Stadium.

Earlier, on Monday (January 12) the trophy was uncovered by Pakistan ODI captain Azhar Ali in a ceremony at the Army Public School in Peshawar where over 130 children were killed in a Taliban attack in 2014.

The ICC World Twenty20 2016 trophy set out on a worldwide voyage from Mumbai on Sunday, 13 December and profit to New Delhi for 1 February. Scotland was the trophy's first port of call, before it traveled to Ireland, England and the Netherlands as part of its European leg. As a part of its African safari the trophy went to Harare, Zimbabwe (2 and 3 January) and then moved on to Capetown, South Africa (5 to 7 January).

Its first stop in the subcontinent is in Pakistan and then it will go to Bangladesh (14 and 15 January) and later Sri Lanka (17 and 18 January).

It will visit 12 countries taking part in the tournament, which will be staged in India from 11 March to 3 April, 2016.