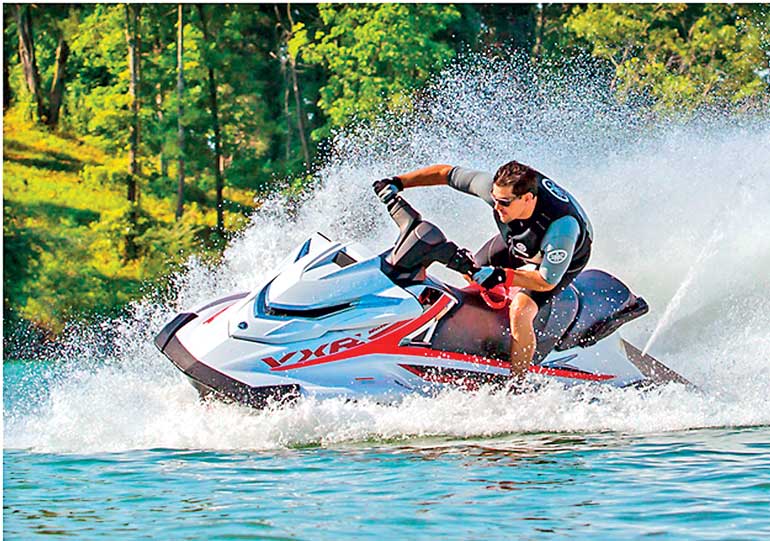 Winning a string of awards from the National Marine Manufacturers' Association (NMMA) of the USA has placed Yamaha WaveRunner firmly in the media spotlight in recent times. These include the 'Innovation Award' this year for its TR-1 High Output marine engine, as well as the same award for its RiDE system for the second time in a row. The real clincher is the recent announcement that Yamaha Waverunner FX SVHO 2016 has won the "Water Craft of the Year" award from NMMA.

Naturally, Yamaha has every reason to feel proud, as WaveRunner celebrates 30 Years of Personal Water Craft Excellence. These 30 years have been highly eventful for Yamaha, as their marine engines have been at the forefront of innovation in the industry, hauling in countless awards for their spectacular innovations. In fact, Yamaha rules the waves in marine engines, especially Personal Water Craft, occupying the Word's No.1 slot for many years.

The fast-growing category of Personal Water Craft has been dominated throughout the world by Yamaha WaveRunner with its extensive line-up of products suited for recreational and professional use. Through constant innovation and refinement over the years, Yamaha has continued to deliver the most reliable and highest performing watercraft on the water, making it the global leader in the category, with the highest market share worldwide. Naturally, this has made WaveRunner the most popular personal water craft in the world.

"In addition to the crafts' technological superiority, Yamaha WaveRunner customers can count on AMW's superlative customer service support, which has earned wide praise for the professionalism of our service staff, fast response times and the highest level of reliability at all times' stated a spokesman for AMW, the authorised dealer for WaveRunner in Sri Lanka. The company also has a dedicated division for handling its personal water craft, which enables it to provide a streamlined service that's geared towards meeting the needs of this demanding and highly specialised category. Founded in 1949, AMW has consistently, over 65 years, grown to become the preeminent group in the industry. Now an Al Futtaim Group company, AMW offers world-class brands including Yamaha, Nissan, Suzuki and Piaggio, as well as associated products like Goodyear tyres and Castrol lubricants, and New Holland tractors. Adding to the popularity of AMW are the superior island wide after sales service and spare parts availability as well as financial solutions through AMW Capital Leasing.