Reuters: Women's Tennis Association Chief Executive Steve Simon has defended the wildcard entry awarded to former world number one Maria Sharapova for the Stuttgart Open following her 15-month doping ban.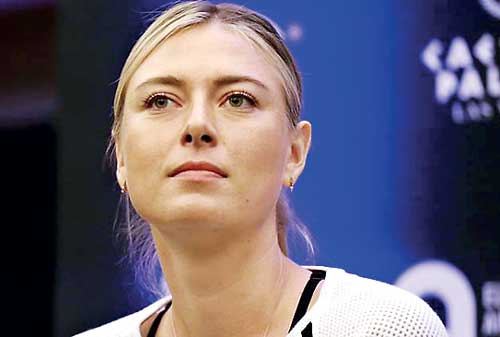 While some say the five-times grand slam champion, initially banned for two years after testing positive for Meldonium at the 2016 Australian Open, has done her time some fellow players are angry the red carpet is being rolled out.

Sharapova will play Italian Roberta Vinci in the Round of 32 of the Stuttgart Open on Wednesday and Simon believes the ban was more extensive than previous offenders.

"You have to look at how other leagues and tours have handled players who have come back," Simon told BBC Sport. "They come right back to the team and start playing.

"She is starting at ground zero. It is going to affect her seedings in big tournaments so she's still going to pay a penalty for a while.

"If you think about it from other leagues, most of them (bans) are half of a season or a full season. She's had a year and a half."

Former World number one Kim Clijsters also supported the decision to let Sharapova compete in the tournaments.

"I was disappointed and surprised when the news came out but, having been on both sides of the spectrum as a tournament director and as a player, I don't think she needs to be punished more," Clijsters said.