BBC: An Indian teenager scored more than 1,000 runs in a single innings to set a new world record in school cricket.

Fifteen-year-old Pranav Dhanawade broke the previous record of 628 set by Arthur Collins in 1899 on Monday.

But he continued his innings in the HT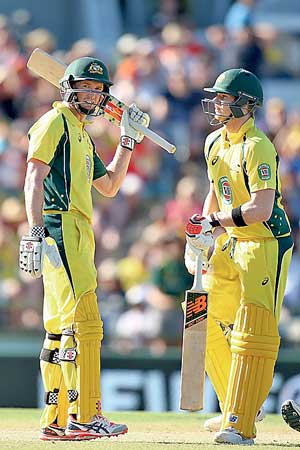 Bhandari Cup inter-school tournament and reached 1,009 runs.

He smashed 59 sixes and 127 fours in 395 minutes before his KC Gandhi School declared the innings at 1,465 against Arya Gurukul School on Tuesday.

Mumbai school cricket is highly competitive and has produced cricketers like legendary batsman Sachin Tendulkar and current Indian opener Rohit Sharma.

"When I started I never thought about breaking the record. The focus was never that. I just played my natural game, which is to attack from the word go," Dhanawade told the Hindustan Times.

Dhanawade's innings has propelled him to the top of the trends on Twitter India where reactions to his innings have ranged from praise to shock and disbelief.