Reuters: West Indies players will share the entire $ 1.6 million in prize money for winning the men's World Twenty20 title as well as a portion of sponsorship revenue, the head of the region's cricket board told Reuters on Sunday.

The offer, however, does not appear to have mended the rift between the board and the players, who faced the threat of being replaced for the tournament over a financial dispute, before they backed down and accepted the board's terms.

Captain Darren Sammy said the team had 'felt disrespected by the board coming into the tournament', but the West Indies Cricket Board (WICB) chief executive Michael Muirhead told Reuters their relationship had been repaired.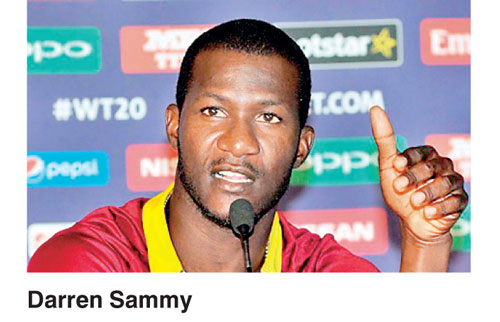 "Well I'd like to think it was water under the bridge before the tournament started," Muirhead said.

"Yes we had our differences and we had a lot of dialogue and it was made public, but I must say in the end we were able to resolve our differences."

Sammy, who dedicated the win to the fans, however criticised the WICB and sided with CARICOM (Caribbean Community and Common Market) political leaders, who have called for the Dave Cameron-led executive of the WICB to be disbanded.

"I want to thank the heads of CARICOM. Throughout this tournament they have been supporting the team," Sammy said.

"We've gotten emails, we've gotten calls... (Grenada) Prime Minister (Dr. Keith) Mitchell, I know what he's trying to do and I really want to thank him.

"He sent a very inspiring email to the team this morning and I'm yet to hear from our own cricket board. That is very disappointing."

The WICB and president Cameron congratulated both the men's and women's team – Stafanie Taylor's side had earlier beaten Australia to clinch their maiden title – afterwards and Muirhead said the board should get some credit.

"All I can say is, it wasn't by chance that this happened," he said. "We put in a lot of preparations and spent a lot of time in getting both teams ready for this tournament.

"I leave it up to you (media) now to disclose that to the CARICOM officials, who believe that we may not be doing the job that we ought to do.

"We have a lot more to do and we will just have to intensify those efforts to make sure that those plans are institutionalised and rolled out across the region so we have the production of good players through the systems we are putting in place."